Industry Spotlight: Recruiting in Retail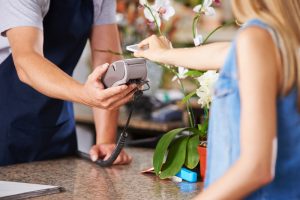 The retail industry accounts for a considerable portion of the Canadian workforce. Like any field, it comes with its own complex set of factors when it comes to recruitment. It's only right, then, that we shed some light on what it takes to build an excellent team at your retail company.
What Makes Retail Unique?
In a previous Industry Spotlight article, we focused on recruiting in sales. This may lead you to wonder what makes retail sales in particular worth examining in its own right. Firstly, retail talent can come from a particularly wide range of backgrounds when compared to other sales-oriented positions. Secondly, depending on the company, retail as an industry can have a reputation as an entry-level field that isn't terribly demanding in terms of skill. On top of this, some may perceive the day-to-day experience of a retail position as fairly unexciting. These challenges can make it tough to both find and attract the right talent, but they are by no means unconquerable.
A Key Advantage
So, as a recruiter, how do you contend with this often broad talent pool while factoring the image dynamics of the industry? Fortunately, retail has the advantage of being linked with a strong culture of branding and online presence. Your company no doubt works hard to build and maintain a powerful identity for itself to appeal to its client base, so why not use this as a conduit to access the talent you need? Utilize social media, content, and your company's site to connect with and appeal to potential hires. It's more important than ever to codify an attractive employer brand that complements the brand of your company as a retailer.
The Issue of Retention
No one would be in the business of recruitment if they weren't up to a challenge. Another obstacle you may be facing as a hiring manager in retail is the issue of retention. Retail sales has a particularly high turnover rate as an industry. Dealing with this can involve many things, whether it's increasing transparency and being open to feedback from your existing team or making more competitive offers. The companies that thrive the most in this regard are the ones that find ways not only to make their employer brand appealing from the outside, but to build an internal culture and environment that is genuinely fulfilling and rewarding for its employees.
Whether you run a retail business or you operate in another sector of the Canadian economy, you can be assured that the the versatility of our recruitment expertise is hard to beat. Get in touch with the Summit Search Group office in your city to start bringing in the best talent today!
Job ID
City
Remuneration
Apply Online
If your qualifications are a match for this position please apply online for immediate consideration. Thank you for your application.
Position Applying For:
Industry Spotlight: Recruiting in Retail
*If you experience trouble submitting your resume' here, please email the recruiter directly, you can find the recruiter's email address next to photo of the recruiter above, or contact your our local office.