Account Manager – Retail and Food Service Sales
Account Manager – Retail and Food Service Sales
The Sales Account Manager is responsible for managing and growing our client's retail sales and food service business in Vancouver.
Compensation: $75-85k Base (Depending on experience) + Bonus (Up to 15%) + Company car + Benefits
Office Location: Richmond, BC
Reports To: Regional Sales Manager, Western Canada
The Role:
o   Identify opportunities for business growth in retail sales and food service
o   Identify prospective customers and distribution channels and actively develop relationships
o   Maintains strong customer relationships with their major retail and food service customers through exceptional communication, programs, and distribution strategies
o   Ensuring retention and growth of the retail and food service client base
o   Identify opportunities to better serve existing retail customers and fulfilling new retail customer needs in the region
Regular communication with major suppliers to educate and keep an edge and advantage over the competition in terms of current market events and trends
Create customer specific retail sales business plans and budgets
Review and confirm monthly and seasonal inventory replenishment orders in line with the annual sales plan and shifting customer demand
Ongoing communication with Transportation and Logistics personnel to ensure timely, reliable deliveries of customer orders
What you will have:
5+ years of experience in regional retail and food service sales in a North American or Global Food Service Industry manufacturer/distributor
Experience in retail protein sales
Understanding of the case ready-retail ready meat processing systems
GREAT ASSET: Conducted business with major retailers (e.g. Overwaitea Food Group, IGA, T&T Supermarket) and other mid-sized retailers (e.g. Gordon Food Service, Sysco and other wholesalers)
Proven track record of achieving annual and strategic business goals
Must have strong Excel skills and knowledge of Presentation and ERP software
Ability to work in a fast-paced and competitive industry
Excellent verbal and written communication, influencing and negotiation skills
Thorough understanding of the retail and food service business including setting sales budgets, developing sales and marketing strategies, and executing sales plans
Expertise in contract negotiation, structuring, setting, and managing sales quota and revenue goals
To apply, please email your resume to David Litherland at [email protected]. Please note that only those candidates who meet the criteria will be contacted.
Job ID
DL425
City
Vancouver, BC
Remuneration
Recruiter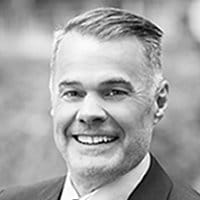 Categories:
Sales
Apply Online
If your qualifications are a match for this position please apply online for immediate consideration. Thank you for your application.
Position Applying For:
Account Manager – Retail and Food Service Sales