Account Executive
Enterprise Account Executive (+/- $80K Base)
 Our client offers the best and latest mobile devices and wireless service solutions to customers, with the top speeds, coverage and reliability on Canada's Best National Network.
At this time they are looking to bring on an Enterprise Account Executive who will be based in Vancouver. This is a great opportunity for a seasoned, sales professional to be part of one of Canada's strongest sales teams. Backed by one of Canada's most elite lines of mobility/wireless products you will be equipped to seek and prospect new sales accounts.
If you have 3+ years of sales experience in major accounts (i.e. Government, Municipalities, Finance), I am eager to hear from you.
Position Description:
As an Account Executive you will be responsible for the retention, growth and management of the Enterprise client's revenue base. You will be a natural hunter, results oriented, and will thrive in a dynamic fast paced environment. The Account Executive will be responsible for improving revenue and all activities associated with products, services, contracts, and sales proposals.
Job Duties/Accountabilities:
The successful candidate will be accountable for the following:
Responsible for meeting and/or exceeding sales targets
Prospect opportunities to provide our client's services and solutions
Act as the primary point of contact in the sales process for high share accounts and development of ongoing account plan
Work closely with RFP team to coordinate RFP deliverables for contract retention based services
Initiate renewal conversations, coordinate contract adjustments, develop and present proposals to clients, draft agreements to signatures on high share accounts
Prepare and conduct formal group presentations at senior management levels
Lead and negotiate revenue opportunities for all service elements
Provide expert consultation on concepts, products and services
Qualifications/Competencies:
University degree or Post-secondary education is an asset
Minimum 3-5 years of sales experience in major accounts (i.e. Government, Municipalities, Finance)
Strong business acumen
Ability to prospect for new business while developing and maintaining strong client relationships
Ability to present to senior management teams in an articulate manner, and gain buy in and trust
Ability to work effectively in a cross-functional team environment
Effective time management and organizational skills, ability to work in a fast-paced environment
Ability to manage sales metrics and ensure accurate reporting and measurements
Strong communication and listening skills, ability to build rapport with partners and clients
Job ID
DL449
City
Vancouver, BC
Remuneration
+/-$80K
Recruiter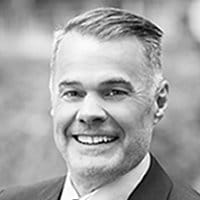 Apply Online
If your qualifications are a match for this position please apply online for immediate consideration. Thank you for your application.
Position:
Account Executive