Account Executive – Edmonton
As a member of the sales team, you have a proven track record for translating a large organization's strategic plan and priorities into relevant, high impact, and effective solutions.
Job Duties/Accountabilities:
• Manage a geographical sales area and travel to the various client sites to gain new clients and prospect new opportunities
• Demonstrated ability to penetrate deep and wide within an organization to prospect opportunities to provide services and solutions
• Opportunity to articulate value proposition and competitive differentiator to key decision makers.
• The opportunity to manage the relationships of key strategic b2b accounts
• Proactively participate in the up-selling and raising awareness of various products and services.
• Actively follow up on sales leads from various sales support teams
• Partner with cross functional teams to enter customer orders, deliver hardware to customers and conduct hardware training as required
Critical Qualifications/Competencies:
• Demonstrated 3- 5 years experience in B2B account management or sales consultant role
• Instinctively comfortable with prospecting new business through research and networking
• Possess an insatiable desire to sell to the client based on value as opposed to price
• A resilient sales professional who is solutions oriented
• Possess a strong competitive desire to sell
• Possess a valid driver's license
• Bilingualism in French/English is an asset
• Skilled in solution based or consultative based selling techniques
Job ID
C9572
City
Edmonton, AB
Remuneration
Recruiter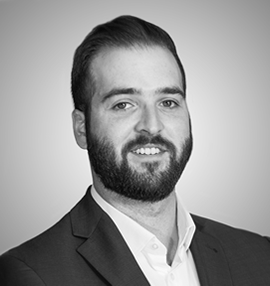 Categories:
Sales
Apply Online
If your qualifications are a match for this position please apply online for immediate consideration. Thank you for your application.
Position Applying For:
Account Executive – Edmonton
*If you experience trouble submitting your resume' here, please email the recruiter directly, you can find the recruiter's email address next to photo of the recruiter above, or contact your our local office.