Account Manager
Our client is a leader in the supply of equipment to the large format printing industry. From printers to inks, service and laminators our client supplies the best equipment in the market. At this time they require the services of an Account Manager.
 
 Account Manager
 
Summary
The Account Manager is responsible for acquiring, expanding and maintaining a particular territory or area of sales accounts. This role involves increasing company revenue by generating sales from new and existing customers. To this end, the Account Manager will identify, qualify, and close accounts seeking the organization's products and services. The Account Manager will also work with sales channels to raise awareness of the company's offerings and initiate new business ventures in order to increase market share and meet fiscal goals.
 
Job Duties
Serve as a single-point-of-contact for key accounts; act as liason between key account and all departments.

Develop and maintain relationships within assigned accounts; improve client utilization and product/service adoption rates.

Collaborate with customer contacts, up to and including senior level executives, in order to define needs and provide solutions.

Identify and target new business sales opportunities that close quickly for the highest revenue.

Promote and maintain the organization's brand image and identity within the marketplace.

Develop sales goals for territory or area; manage all aspects of strategic sales initiatives for these regions.

Provide input and assist in development of presentations and other marketing collateral.

Create and conduct in-depth sales presentations that highlight key benefits, ROI, and value the company's products/services.

Assist in the creation of product training plans for sales representatives.

Identify and resolve risks associated with the delivery and/or provision of customer contracts; manage client expectations throughout the contract.

Pursue contract renewals.

Ensure overall client satisfaction.

Conduct and develop quarterly and annual account reviews in order to effectively manage account lifecycles.

Analyze, assess, and document client results to ensure customer needs are being met. 

Edit and maintain account and sales information in CRM.

Promote awareness of new products and services to accounts.
Requirements
Minimum 5 years of direct-selling and account management experience.

Demonstrated ability to make sales deals with executive level prospects.

Able to build and maintain lasting relationships with corporate departments, key business partners, other stakeholders.

Experience selling multiple product/service lines.

Able to effectively communicate key information to all audiences.

Strong consultative skills.

Skilled at assessing client needs, thinking strategically, developing proposals, and delivering solutions.

Excellent negotiation and diplomacy skills, with a high degree of tact and persuasiveness.

Excellent speaking skills, including presentation experience to large and diverse audiences.

Ability to write clear and concise value proposition statements.

Strong problem identification and problem resolution skills.

Ability to create and edit sales materials and presentations.

Ability to coordinate, organize, and present product demonstrations and other events.
Job ID
DL411
City
Vancouver, BC
Remuneration
Recruiter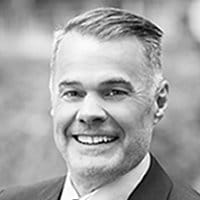 Categories:
Sales
Supply Chain
Apply Online
If your qualifications are a match for this position please apply online for immediate consideration. Thank you for your application.
Position Applying For:
Account Manager
*If you experience trouble submitting your resume' here, please email the recruiter directly, you can find the recruiter's email address next to photo of the recruiter above, or contact your our local office.