Accountant
Our client – a leading manufacturer of packaging and bottling machinery – is seeking an Accountant to be responsible for overseeing all aspects of their financials and General Ledgers.
Responsibilities:                                                                                                                       
Monthly and Year End Reporting
Monthly                                                                                                               
Analyze the financial results and prepare the appropriate entries and the Financial reports with comments and explanations for onsite management and national and global offices
Analyze and prepare the monthly HST SAP entry and government report together with required payments.
Oversee Billing Clerk and monthly billing, resolve billing issues, coordinate with service regarding billing
Process quotes and place order for internal purchases
Complete expense reports for management
Prepare and complete all month end documents and input into BPC system
Administrative support to management
Presentation of monthly Financials to Controller and Management
Continuous Improvement
Year End                                                                                               
Analyze the YE financial results and prepare the appropriate entries and the Financial reports with comments and explanations for onsite management and national and global offices
Prepare and analyze the audit lead sheets for Year End audit work
Assist the auditors in preparation of the Years Audited Financial Results
Cash Management
Coordinate the LCS report approval timelines
Track cash flow on a daily basis, analyze cash requirements and forecast and request cash infusion when required
Prepare monthly bank revaluations and fraud system updates
prepare as required wire transfers, stop payments and cash reports
Establish and maintain good bank relationships
Budget and Strategic Plans
Develop, with input from onsite management, an effective and achievable budget for the year
Presentation of site budget to onsite management with analysis and commentary for final presentation to global office
Develop, track and maintain actual to budget reports and charts presented on a quarterly basis at the monthly company meeting
Forecast Plan                                                                                              
Develop, analyze, and present a quarterly forecast, taking into consideration the actuals and corrective action needed to arrive at the years budget
Present efforts to redress deficiencies to achieve budget plans
Provide financial advice on prospective company plans and decisions
Intercompany Accounts Receivables and Payables
Provide monthly intercompany reporting for accounts receivable and payables.
Education & Experience                                                                                                                                                     
Bachelor's Degree in Accounting or Finance
5 + years of accounting experience
Ability to develop, manipulate, and process complex financial information
Ability to co-ordinate unique and/or similar functions to implement company goals
Ability to understand and derive knowledge from different sources and individuals
Advanced skills in Microsoft PowerPoint and Microsoft Excel
To apply, please send a resume to Shannon Terpstra at terpstra@summitsearchgroup.com.
Summit Search Group is a fair and equitable search firm. We welcome and encourage applications from people with disabilities. Accommodations are available on request for candidates taking part in all aspects of the recruitment and selection process
Job ID
ST0328A
City
Mississauga, ON
Remuneration
Competitive compensation package + benefits
Recruiter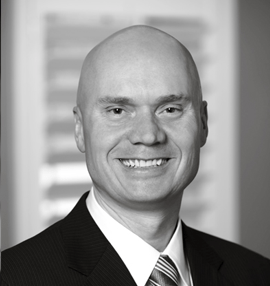 Categories:
Accounting and Finance
Apply Online
If your qualifications are a match for this position please apply online for immediate consideration. Thank you for your application.
Position Applying For:
Accountant