Alcohol Beverage Sales Rep
Our client is a leader in the dynamic alcohol beverage industry. Our client provides their employees with all the tools to be successful and plenty of opportunities for growth. Successful candidates will enjoy a high-achievement environment, great brand recognition and solid company infrastructure.

Our client is currently looking for an Sales Representative for their Downtown Vancouver and the Okanogan territory. The Sales Representative will be responsible for business development of a geographic territory. This will include both new business acquisition as well as growing existing accounts. The successful candidate will be responsible for a wide range of products and will utilize multiple sales techniques to drive revenue. This position is a great way to be a part of a world class organization and can lead to management and other promotion opportunities.
The benefits of this role include:
Highly competitive base salary Performance-based incentive (commission, bonus etc.)
Superior health benefits offered to all employees
Company car
Company RSP contribution/matching
Great/flexible working environment
Company provided cell phone and laptop

Responsibilities:

Develop new business opportunities and maintain existing clients
Create need and develop markets for the product line and service
Present product information regarding features, benefits and new developments
Prepare annual business plan in relation to their territoryDeveloping sales and marketing leads to increase company volume, sales revenue, profits and productivity
Ensuring new accounts are developed in all potential target markets
Ensuring customer accounts are handled in a manner consistent with the company's sales goals
Assisting marketing in monitoring general market activityKeeps informed of market trends and customer activity in the associated market segments
Participates in seminars, promotions and trade shows
Participates in sales/marketing meetings as required
Provides, upon request, activity reports
Contributes new ideas for sales promotions to various customer groups
Informs customers of promotions and quantity discount prices

Qualifications:
University or College degree/diploma in Business, Marketing, Sales or other discipline
1-5 years of experience in alcohol beverage industry
1-5 years of experience in account management
Strategic thinking skills: ability to see the big picture while maintaining focus on daily detailsProactive work style: takes initiative to improve products and processes, proactively communicates with teams, follows up on issues, and brings projects to closure
Excellent prioritization, organization, and time management skills
Valid Class 5 Driver's License
Ability and willingness to learn
Ability to work well within a team as well as independently
Job ID
CR1305
City
Vancouver, BC
Remuneration
Competitive salary, commission structure and benefits package
Recruiter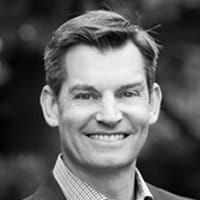 Categories:
Sales
Apply Online
If your qualifications are a match for this position please apply online for immediate consideration. Thank you for your application.
Position Applying For:
Alcohol Beverage Sales Rep