Human Resources Manager
About Our Client:
Our client is a well-known player in the manufacturing industry.  
Location:  Cobourg, ON 
Position Scope:
The Human Resources Manager is directly responsible for the overall administration, coordination and evaluation of the routine functions of the Human Resources (HR) department including hiring and interviewing staff, administering pay, benefits, and leave, and enforcing company policies and practices.
Responsibilities:
Act as key plant resource in the acquisition, support, and development of talent.
Lead payroll, benefits, and workers compensation functions.
Manages and resolves complex employee relations issues. Conducts effective, thorough and objective investigations.
Maintains in-depth knowledge of legal requirements related to day-to-day management of employees, reducing legal risks and ensuring regulatory compliance.
Provides day-to-day performance management guidance to line management (e.g., coaching, counseling, career development, disciplinary actions).
Works closely with management and employees to improve work relationships, build morale, and increase productivity and retention.
Provides HR policy guidance and interpretation
Plans, organizes and controls all activities of the department. Participates in developing department goals, objectives and systems.
Implements and administers benefits and compensation program; rewrites job descriptions as necessary; conducts annual salary surveys and develops merit pool (salary budget); analyzes compensation; monitors the performance evaluation program and revises as necessary.
Develops, recommends and implements personnel policies and procedures; prepares and maintains handbook on policies and procedures; performs benefits administration to include claims resolution, change reporting, approving invoices for payment, annual re-evaluation of policies.
Files EEO-1 annually; maintains other records, reports and logs to conform to EEO regulations.
Conducts recruitment effort for all site specific, exempt, non-exempt and temporary workers; writes and places advertisements; works with supervisors to screen and interview candidates; conducts reference checking; extends job offers; conducts new-employee orientations; monitors career-path program and employee relations counseling; conducts exit interviews.
Establishes and maintains department records and reports, including headcount, turnover, job bids, absenteeism, worker's compensation, etc. Participates in HR and Operations staff meetings and attends other meetings, as necessary. Maintains employee HRIS data, including corresponding reporting.
Evaluates reports, decisions and results of department initiatives in relation to established goals. Recommends new approaches, policies and procedures to effect continual improvements in efficiency of department and services performed.
Participates in HR company-wide project teams.
Ensures compliance with all employment labor laws.
This position manages all employees of the site HR department and is responsible for the performance management and hiring of the employees within that department.
Required Skills and Knowledge:
Strong business acumen

Strong communication skills

Consultative approach

Critical evaluation skills

Global & cultural awareness

Human Resources expertise

Strong leadership & navigation abilities

Excellent relationship management skills

Strong ethical practice

Strong attention to detail
Strong computer skills in Microsoft Office
Education and Experience:
A Bachelor's degree in Human Resources or related field
A Master's degree in Human Resources Management or Business considered an asset
CHRL designation is considered an asset
Experience leading HR in union environment
Minimum of five years' experience in human resources
Excellent organizational and communication skills
HR Generalist background
Application Instructions: 
To apply, please send a resume to Amanda Graham at [email protected]  
Summit Search Group is a fair and equitable search firm. We welcome and encourage applications from people with disabilities. Accommodations are available on request for candidates taking part in all aspects of the recruitment and selection process.
Job ID
AG1126
City
None
Remuneration
Competitive compensation package + benefits
Recruiter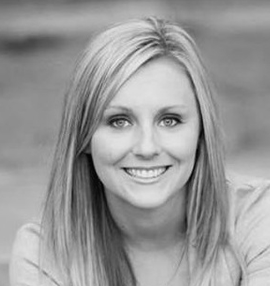 Categories:
Human Resources
Apply Online
If your qualifications are a match for this position please apply online for immediate consideration. Thank you for your application.
Position Applying For:
Human Resources Manager