Bilingual Recruitment Specialist
Our client is a proudly Canadian company that has a reputable name within the industrial services space. They are looking for a Bilingual Recruitment Specialist to join their team in Toronto, Ontario.
Reporting to the Director, Human Resources, the newly created role of Recruitment Specialist will work to coordinate, manage and facilitate the recruitment process for the organization. This includes the recruitment process for multiple vacant union, non-union, management and high-volume seasonal positions. Demonstrating excellent customer service, the Recruitment Specialist will develop and maintain effective relationships by working collaboratively with hiring managers and will be the subject matter expert in recruitment best practices.
The Recruitment Specialist will also be accountable for leading the development and implementation of a strategic recruitment plan which includes elements of workforce planning, recruitment metrics and retention initiatives. The Recruitment Specialist will monitor industry trends/benchmarks and develop leading edge recruitment strategies to attract high caliber candidates.
Key Responsibilities:
In accordance with legislation, collective agreements and general HR principles, manage the design, development and integration of comprehensive Recruitment and Selection strategies, programs, processes, systems and tools.
Develop recruitment plans in consultation with hiring manager and HR Advisor; including selection of the most appropriate recruitment channels.
Ensure compliance with applicable employment laws and regulations.
Support hiring managers in conducting a fair and respectful selection process aligned to our organizational values and policies; ensuring a positive experience for all parties involved.
Advise on the recruitment and selection process; coach and train managers on the interview process and the applicant tracking system (ATS).
Phone screen short-listed candidates.
Schedule face-to-face interviews with hiring managers.
Debrief with hiring managers post-interview to determine hiring decisions.
Responsible for supporting recruitment of open positions & potential future vacancies including advertise, recruit, screen, and assess candidates to ensure highly qualified interested candidates are presented to hiring managers.
Coordinate selection assessments and pre-employment screening.
Oversee creation of offer letters for candidates, ensuring professional and consistent delivery.
Ensure that it is a diverse and inclusive workplace by leading an inclusive recruitment process, connecting with, interviewing, and hiring a diverse set of individuals.
Act as an ambassador and create organizational awareness across various social media platforms and at recruitment fairs to position our client as an employer of choice.
Develop and maintain a network of professional contacts to ensure a continued awareness of developments and trends in Recruitment, Selection, Assessment and Retention. Benchmark with external organizations periodically to identify best practices and new technologies that will respond to changing needs.
Develop and communicate Key Performance Indicators (KPIs), monitor performance and measure the effectiveness of recruitment programs, processes and practices. Analyze and report results to management and implement practical improvements to programs processes and technology.
Keep up to date on innovative sourcing strategies, generate recruitment channels and maintain a candidate/resume database; continually building a candidate pool for future vacancies.
Cold-call candidates as necessary.
Partner with hiring managers on onboarding items to ensure completion and facilitate HR orientation session.
In conjunction with management, review and manage vendor relationships and monitor metrics to ensure quality and cost-effective service delivery.
Our client has multiple operations in French-speaking areas and hence it is imperative that that successful incumbent be fully bilingual in English and French.
Experience and Qualifications:
Completed post-secondary, preferably in a related field OR a combination of equivalent professional experience and training.
Fluently bilingual, in both English and French, written and oral.
Minimum of 3 years of relevant functional experience.
One or more years of experience in a unionized environment.
Professional Certification in Recruitment or HR considered an asset.
Understanding of the various Human Resources disciplines, and their respective link to Recruitment and Selection.
National recruitment experience in an industrial based environment ideal.
Experience using screening and assessment tools, including behavioural-based and/or performance-based interviewing techniques.
Previous experience recruiting high volume seasonal and full-time roles preferred.
Demonstrated success in sourcing candidates using a wide range of recruitment mediums.
Demonstrated knowledge and understanding of the relevant provisions of a collective agreement, Employment Standards, Human Rights and other applicable legislation.
Expert interviewing, selection, recruitment & negotiation skills.
Demonstrated ability to deliver creative and innovative candidate sourcing strategies and techniques, including a successful track record of sourcing passive candidates.
Familiar with using LinkedIn and other social media channels as a means of proactively sourcing candidates.
Proven ability to build and maintain effective working relationships with individuals at all levels of the organization.
Accomplished in taking ownership of goal targets, customer service levels and timelines.
Ability to work well under pressure and remain calm during high volume periods.
Developed computer skills in Microsoft Office and ATS systems.
Self-Starter with ability and maturity to work remotely as required.
Effective communication and interpersonal skills.
Must have a valid license and reliable vehicle to reach company sites.
Travel may be required throughout Canada (COVID-19 dependent), particularly during heavy recruiting season (typically January to April, when 50% travel could be expected).
While we appreciate all inquiries, only qualified candidates will be contacted.  Please forward resumes to Kyle Provost at Summit Search Group [email protected].
Summit Search Group is a fair and equitable search firm. We welcome and encourage applications from people with disabilities. Accommodations are available on request for candidates taking part in all aspects of the recruitment and selection process.
Job ID
BRS201014
City
Toronto, ON
Remuneration
TBD
Recruiter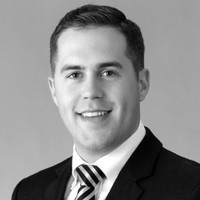 Apply Online
If your qualifications are a match for this position please apply online for immediate consideration. Thank you for your application.
Position:
Bilingual Recruitment Specialist