Branch Manager
Our client is a long-established Western Canadian leader within the stone and tile industry. Their reputation has been built on quality products and exceptional service and still today they are leading-edge in regards to innovation within the industry.
We are currently in an active search for a Branch Manager for the company's Calgary location. As the leader of the Calgary branch, and reporting to the Regional Director, your primary goal will be to drive sales revenue and grow your business throughout the Southern Alberta and Southern Saskatchewan marketplaces. You will be responsible for the business unit's P&L, creating sales strategies and tactical execution, cultivating new business opportunities, and developing customer and industry relationships. The Branch Manager will also align all branch functions to support sales and customer service efforts, forecasting, branch budgeting, and supported by the company's Director of Operations, branch operations with a focus on safety.
Responsibilities:
Leading the Calgary branch as a role model of the company's value and culture, inspiring, coaching, and developing the team and ensuring an environment of accountability.
Managing and growing the Outside Sales and A&D efforts within the territory with a strategic mindset, including territory planning, customer segmentation, establishing targets and lead generation.
P&L responsibility – Oversight of the Calgary branch as a Business Unit with focus on sales (top line), gross margins, control of expenses and bottom-line pre-tax profits.
Developing forecasts, financial objectives and business plans.
Supporting the Operations Supervisor in aligning the operational team and sales efforts.
Succession planning for all key roles within the Calgary branch
Possess Market Intelligence: Understand the competitive landscape, competitor's weaknesses and strengths and leverage this knowledge to advantage.
Nurture relationships with customers and internal staff to maintain and cultivate a culture/employee experience that sets the company apart from competitors.
Maintain mutually beneficial relationships with supply partners.
Create an environment of openness, clarity and transparency. Facilitate regular staff meetings effectively keeping the team engaged and well informed, well eliciting their input at every opportunity. Resolve issues in a timely manner and understand how to communicate difficult/sensitive information in a respectful manner.
Collaboration with company Directors, Corporate Support Group and Management Team. Collaborate with all branch staff members, seeking progress and growth. Serve as a role model and mentor, inspiring all to achieve their goals, while instilling accountability and a sense of urgency to get things done in a compromise-free environment.
Openly discuss/identify opportunities for improvement, facilitating the development of constructive and creative ideas.
Acknowledge each team member's contributions effectively utilizing each member to realize and reach their full potential. Inspire all to work together collaboratively as a team.
Requirements:
Leadership experience at the branch/general management level is required.
A background in the building products, ideally the interiors design industries are a definite asset.
Hands-on leadership abilities with strong people development skills and the ability to build a positive, collaborative team culture
Demonstrated competence in financials and P&L.
Able to multitask, prioritize and manage time effectively
Demonstrated experience with growing and expanding branches, new accounts, clients and overall business
Creative problem solver who thrives when presented with a challenge
Functional computer skills and technical knowledge
Excellent written and verbal communication skills
Job ID
C9789
City
Calgary, AB
Remuneration
Remuneration for this position will consist of a competitive base salary and bonus program that will target income at $130K+ in addition to company vehicle, expenses and full benefit program including pension.
Recruiter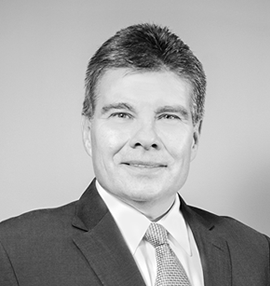 Apply Online
If your qualifications are a match for this position please apply online for immediate consideration. Thank you for your application.