Branch Manager
Branch Manager role in Saskatoon, Saskatchewan
As one of Canada's largest electrical distributors for over 40 years, our client has built a reputation for going to great lengths for our customers. We supply solutions for a variety of different markets in residential, commercial, industrial and emerging green markets such as wind farms, solar energy, hydroelectric, water and waste treatments.

Due to growth in the industry we are currently looking for a Branch Manager for the company's Saskatoon branch. You will be managing a successful team of sales representatives and overseeing the warehouse branch operations. You will be joining a market leader with over 40 years of experience to help you elevate your potential. This branch is an employer of choice in the Saskatchewan region. They house the largest inventory to better service our customers and deliver on their sales commitments. Be part of an ISO certified company with a strong quality assurance program and new technologies which help you perform at your best.
Overview
The Branch Manager is responsible for directing, maintaining, and controlling the branch location. Monitoring policies and procedures and making recommendations through consultation with the Regional Manager. Monitoring daily performance objectives and making decisions to ensure branch's objectives are met. Participating in establishing and maintaining the goals and objectives set for the branch. Developing quality team members as well as a solid customer base. Managing and encouraging optimal performance of all direct reports, including training. Ensuring a safe and comfortable working environment.
Key Responsibilities:
Providing guidance, direction and monitoring of internal staff, ensuring departments are working effectively towards common goals.

Ensuring all staff are properly trained for their roles and the training is updated as required.

Maintaining and growing sales through developing, coaching and motivating sales and support teams.

Ensuring that customer satisfaction is maintained.

Participating in customer calls for sales and technical support (if applicable).

Assisting with Warehouse direction.

Strategic and future management planning.

Participating in and/or recommending product training.

Solving customer / staff / company disputes.

Maintaining and growing business.


Building key customer relationships including site visits, assisting sales representatives with maintaining relationships and negotiating and closing deals.

Managing administrative and CSR functions within the branch.

Determining sales projections for fiscal year and tracking progress.

Conducting weekly sales meetings.

Resolving day to day personnel issues where management decisions are required.

Representing the company to the local and industry community.

Other duties as required.

Required Qualifications:

Minimum 5-7 years of related industry experience, preferable, in a sales/distribution environment.

Previous Management experience required.

High school diploma required.

College/University Diploma required (Business, and/or Sales & Marketing, or Technical focus preferred).

Knowledge of Microsoft Office required.
Job ID
S9580
City
Saskatoon, SK
Remuneration
Remuneration for this position will consist of a base salary and bonus program targeting annual income at $150K+ in addition to car allowance and full benefit program
Recruiter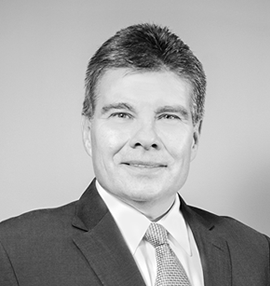 Categories:
Operations
Sales
Sales Management
Management
Apply Online
If your qualifications are a match for this position please apply online for immediate consideration. Thank you for your application.
Position Applying For:
Branch Manager
*If you experience trouble submitting your resume' here, please email the recruiter directly, you can find the recruiter's email address next to photo of the recruiter above, or contact your our local office.