Branch Sales Manager – Agricultural Equipment
The town of Kindersley is a thriving community located in South Central Saskatchewan.  Their small-town atmosphere, ample employment opportunities, and community vitality make it a great location for people of any age to live, work and raise a family.      Join our client in the role of Branch Sales Manager!
With over 35 branches across Alberta, Saskatchewan and Manitoba, our client is a North American industry leader and dependable equipment partner to their customers. By empowering and investing in their employees, they continue to build and maintain long-term relationships with the communities and businesses that they serve.  Committed to providing their customers with the best service and after market sales in the industry, each branch is a full service operation that you can depend on, anytime, anywhere.
The Opportunity:
Reporting to the Regional Sales Manager, the Branch Sales Manager's primary area of focus is to expand the existing customer base of the dealership through providing effective leadership and coaching of a team of Agricultural Sales Consultants at their branch in Kindersley, SK.
Job Duties and Responsibilities Include:
•   Develop customer base within regional boundaries specific to branch
•   Analyze weekly, monthly and quarterly sales reports, review profit and loss statements
•   Ensure productivity targets are being met by sales representatives by motivating, organizing and encouraging teamwork
•   Communicate with other departments, staff groups and customers
•   Strategically lead sales department in support of branch goals
•   Produce regular and timely reports and statistics to drive business performance
•   Develop business by gaining new contracts, analyzing problems and producing new solutions
•   Employee must adhere to all Occupational Health and Safety standards. The company is committed to the protection and wellness of its employees.
Job Requirements and Qualifications Include:
•   Solid knowledge of technical aspects of agriculture whole goods
•   Strong understanding of commission sales programs, gross margin percentage and dollars, trade evaluations and inventory levels
•   Able to learn quickly and can demonstrate ability to process numerical data
•   Strong computer and technical skills
•   Excellent communication skills
For information or apply to this position, please contact Gail Eckert, Senior Recruitment Consultant at gail.eckert@summitsearchgroup.com or by calling 204-926-8678
Job ID
WG404
City
Kindersley, SK
Remuneration
Recruiter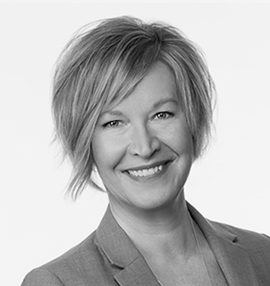 Categories:
Sales
Sales Management
Management
Apply Online
If your qualifications are a match for this position please apply online for immediate consideration. Thank you for your application.
Position Applying For:
Branch Sales Manager – Agricultural Equipment