Manager of Operations – Fort McMurray
With properties from coast to coast, our client of one of Canada's largest and most diversified REITs.
We are currently in an active search for a Manager of Operations for a major shopping mall in Fort McMurray, Alberta. The main responsibility of the Manager of Operations is to ensure the successful operation of the building and facilities which may oversee areas such as maintenance, cleaning, security and guest services. 
Role
Ensure that all programs related to the overall operation of the Centre are implemented in a timely efficient manner by regularly reviewing the execution of areas such as, preventative maintenance, water treatment, energy management, environmental management, waste management, landscaping, pest control, property security, snow removal, parking lot/deck, roof maintenance and general building rehabilitation, life safety systems, cleaning operations, tenant coordination, and Health & Safety, to ensure cost effective facility management in compliance with all relevant legislation
• Manage operational expenses on a monthly basis by reviewing actual performance against budget, approving all purchase orders and invoices and conducting a monthly variance analysis to determine reasons for variance and find methods to address the situation in order to ensure expenditures remain within prescribed budgets
• Develop the annual operating budget in conjunction with the General Manager and (Senior) Property Administrator for all categories of expense and recovery by conducting thorough studies of all contracts, previous budgets, repairs and upgrades and by controlling expenses versus revenues in order to maintain first class centre and to stay competitive within the market
• Actively manage and participate in RFPs, tenders, bids and contract negotiations with multiple service providers (e.g. waste management, snow removal, cleaning, etc.)
• Create and maintain long term capital expenditure plans
• Ensure maintenance of all mechanical, electrical, life safety and security systems in compliance with Building Codes and manufacturers recommendations to ensure systems remain at optimum level of operation
• Facilitate and coordinate on-going, open communications with tenants by attending various meetings as required by the tenants to understand and address their operational concerns in order to ensure their needs are being met and the organizations assets are maintained appropriately
• Respond to after-hours emergency calls by going to the site and taking the necessary actions required to ensure all emergency procedures are followed and the security of personnel and the property is maintained
• Authorize and verify employee and contractor work schedules to ensure appropriate coverage is maintained
• Ensure necessary safety precautions and policies are followed in line with applicable laws and company policies
• Develop, maintain, and track preventative maintenance and initiatives to ensure timely inspections and repairs to common areas, existing building systems and equipment
• Coordinate and support tenant coordination projects in conjunction with the Design and Construction department. This includes, but is not limited to, cost estimating of all work responsible by the landlord, discussions with local building consultants and site inspections during the construction process
• Foster relationships with tenants, general contractors and third party vendors
• Motivate, direct and evaluate all direct reports through regular formal and informal discussions, including annual evaluations and goal setting sessions, to enhance employee job satisfaction, foster employment stability, and to maximize productivity
• Actively recruit and train new team members when required
• Review work completed by the team and provide guidance when necessary

Requirements
Bachelor's degree in a related field an asset


• 4th or 5th Power Engineering Ticket, or Fireman's Power Engineering Ticket

Possession of a Refrigeration Engineer certificate an asset
• Building Environmental Systems diploma (or similar program) an asset
• BOMA Systems Maintenance Technician (SMT), System Maintenance Administrator (SMA), or Facilities Management Administrator (FMA) an asset
Minimum 5 years' experience as a Building Operator, Supervisor, Operations or similar role


• Minimum 3 years supervisory/management experience preferably in a shopping centre or mixed use environment

Working knowledge of heating and cooling systems
• Experienced in using heating/cooling maintenance and database software programs (i.e. Angus)
• Working knowledge of Fire and Building codes
• Knowledge of Health and Safety legislation
• Knowledge of safe operation of power tools and equipment
• WHMIS certification an asset
• Ability to work flexible/extended hours
• Proficient with Microsoft Office programs
• Comfortable using a PC
• Valid Driver's License
Job ID
E9678
City
Fort McMurray, AB
Remuneration
Remuneration for this position will consist of a base salary between $95-100K commensurate upon experience, bonus program, and full company benefits.
Recruiter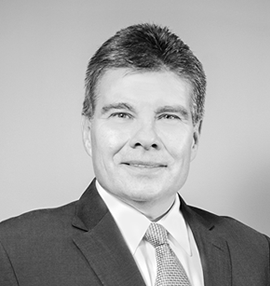 Categories:
Operations
Project Management
Management
Apply Online
If your qualifications are a match for this position please apply online for immediate consideration. Thank you for your application.
Position Applying For:
Manager of Operations – Fort McMurray