Business Development Manager-Nonprofit
Our client is a not-profit organization where each month, more than 850,000 Canadians are assisted and nearly 40% of those helped are children and youth.
Role and Purpose
Reporting to the Canadian Director, as a team member, the Business Development Manager will work closely internally and collaboratively across several teams, to increase the quality and quantity of donations to be shared with the network.  Strong business development skills and the ability to work collaboratively with multiple organizations will be critical to the success of this role.  Knowledge of the agri-food sector would be extremely beneficial. This is a new role and we are looking for an individual to manage a food procurement project in Alberta with the intention to expand into other western provinces as the need arises.
Responsibilities
Manage the day-to-day activities of food solicitation that includes:

Sourcing donors to acquire nutritious food donations to share with the food bank network. Donors will include agricultural producer groups, processors and farmers, and may also expand to consist of manufacturers, wholesalers, retailers, etc.
Develop and execute annual plans for food procurement to meet or exceed objectives
Manage timelines and budgets related to food acquisition within region
Maintain up-to-date reporting and metrics

Work collaboratively with multiple organizations within the network to ensure a cohesive donor approach, eliminate duplication of efforts, and expand partnerships to "grow the pie" for other divisions within the network
As part of the overall food procurement strategy, work seamlessly and collaboratively (not competitively) with development teams within the network
Work with the communication teams of multiple organizations to develop and execute internal and external communication plans
Qualifications and Key Attributes
At least 5 years of sales and/or fundraising experience, with a track record of successful results and the proven ability to build and maintain excellent customer / donor relationships
Ready, willing and able to cold call new donors in the agri-food industry
Entrepreneurial, results oriented, self-motivated by success and demonstrates ability to meet and exceed goals with minimal direction
Highly energetic and enthusiastic, takes initiative with a strong sense of urgency
Collaborative team player, capable of working well with others in a complex, multi-stakeholder environment
High level of professionalism and integrity
Excellent communication and interpersonal skills, and the ability to effectively network and build relationships quickly, to establish and maintain a steady stream of donations
Able to prioritize, effectively manage time and budgets
Strong desire to provide excellent customer service with consistent follow-through and attention to detail
Demonstrated leadership and management skills including team building, collaboration, and conflict management
Requirements
Post-secondary education and/or equivalent industry experience
Excellent written and verbal communication skills, with full command of the English language
Strong computer skills with proficiency in MS Office (Excel, PowerPoint, Word, and Outlook) and experience with sales/CRM systems
Must have good operating car for travel and a valid driver's license with a clean driving record
Location 
This position will be home-office based. This position requires face-to-face and video meetings with prospective donors and organizational partners, thus you will be required to travel at times although not excessive.
Job ID
C9790
City
Calgary, AB
Remuneration
Compensation will consist of a base salary up to $70K commensurate upon experience, travel and related expenses are included in addition to a full benefit program including RRSP matching
Recruiter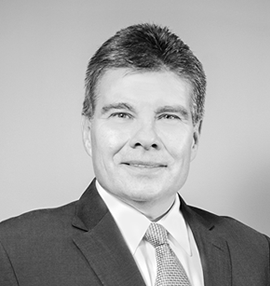 Apply Online
If your qualifications are a match for this position please apply online for immediate consideration. Thank you for your application.
Position:
Business Development Manager-Nonprofit