Business Intelligence Developer (CHILLIWACK)
Job description
***THIS ROLE IS BASED IN CHILLIWACK.  NO TELE-COMMUTING***
As an integral part of the Finance team, the Business Intelligence Analyst & Developer will play a key role in optimizing and reviewing all intelligence reports to ensure accurate information and recommendations are being provided to key stakeholders.
Utilizing report writing tools, database query writing (SQL) and Excel, this role will be proficient in creating highly visual and impactful reports that drive awareness to key findings and relevant business information. Proven data analytics, time-management and clear communication skills will be essential to success in this role.
This role reports directly to the IT Manager but will have a strong working relationship with the Director of Finance and the overall Finance team.
Responsibilities
Developing effective intelligence reports
Design, model, develop and maintain data sets to support reporting analytics and exploratory analysis
Perform strategic & ad-hoc analyses using all available sources of information (internal data, partner insights, research data, industry sources etc.) to support the decision-making process
Contribute to post implementation reviews to demonstrate success and identify any further opportunities
Conduct Stakeholder Analysis and collaborate to determine which areas of the business will be impacted by new solutions
Analyze process gaps and information flow obstacles and identify opportunities for increased efficiency
Collect, document and analyze the current state and the future state of clinical processes by means of documenting business process flows and models in collaboration with multi-disciplinary stakeholders
Assist in preparing short to long term forecasts, as well as conduct comprehensive financial analysis on financial and operating results
Reviewing Reporting Requirements
Act as a key liaison between finance and operational departments including exploration, technical services, business planning;
Work with the functional and operational staff to resolve technical issues and ensure the systems are performing to expectations and investigate new or unused software application features for fit and applicability to business needs.
Identify trends and make recommendations for controls and improvements to business performance
Conduct business/market research, understand developing trends and provide concrete suggestions on driving company growth and business performance using analytical and statistical analysis.
Other
Willingness to roll up your sleeves and do what's necessary to get the job done and completes other duties as required within the same scope and level.
 Qualifications
University Degree in Computer Science
ECBA or CCBA certification through the IIBA
3+ years of relevant experience in a business intelligence or analytics development role
Technical Proficiency
Proven BI technology experience, SQL and Power BI
Advanced knowledge of Excel including macros, pivot tables, vlookups, charts and graphs
Expert level skills in Office suite to track, model, analyze & present information effectively to a Senior Leadership audience
Experience in data mining, statistical modeling, and data visualization an asset
Sound decision-making based on both data analysis and judgement
Experience acting in a consultancy capacity, guiding stakeholders to appropriate decisions
Experience writing and reviewing a variety of business and project-focused documentation
Experience in Sage Business Intelligence is considered an asset
 Interpersonal Abilities
Experience working in a matrix organization with cross-functional teams
A strong verbal and written communicator, with proven ability to build strong relationships with stakeholders at all levels and with a range of backgrounds
An agile self-starter, who can work collaboratively in ambiguous environments
High degree of proven problem-solving skills, and the ability to work through complex matters
Proven ability to work accurately within tight timelines and interact well within a team environment.
Critical and innovative thinker that questions the status quo
Ability to clearly articulate concepts and issues, manage/interpret the deliverables, and translate theory into practical business solutions.
Experience in organizing and presenting complex information in simple visual models.
Demonstrated ability to conduct a broad range of analyses, independently selecting proper techniques and making correct interpretations and appropriate recommendations based on the results obtained.
Job ID
KL200
City
Abbotsford, BC
Remuneration
Recruiter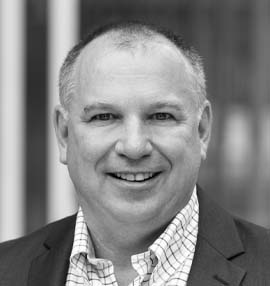 Categories:
Accounting and Finance
Information Technology
Apply Online
If your qualifications are a match for this position please apply online for immediate consideration. Thank you for your application.
Position Applying For:
Business Intelligence Developer (CHILLIWACK)