Canadian General Manager – Manufacturing
Our client is a leading international manufacturer headquartered in Edmonton with offices in Canada, US and China.
We are currently searching for a Canadian General Manager with a focus to meet goals for revenue, profit, customer satisfaction and staff growth corporately.
Responsibilities will include:
• To ensure that the company is operating effectively and safely within the plant, at a level to achieve their goals for growth and sustainability, including quality improvement, increased cost efficiencies and effective acquisition and use of assets (both capital and inventory).
• Accountable for continued growth to their client base and sales, sufficiently to meet their goals both now and into the future.
• To actively support the finance department in the timely collection, reporting and flow of their information-financial and otherwise, both externally to outside parties and internally to management at different levels as appropriate.
• Continued growth in the hiring, retaining and growth of the right staff while preserving and deepening the corporate culture based upon the company's core values.
• As a key member of the management team, participate in strategy development and be responsible for implementation together with other senior leaders within their organization.
Job requirements:
• A strong background in manufacturing and distribution is ideal.
• Experience in metal or fibreglass fabrication would certainly be considered an asset.
• A strong Leader and Visionary with a proven track record of leading, developing and mentoring subordinates. The ability to create a collaborative, interactive culture is critical.
• An individual committed to innovation with the desire to create change in the industry.
• Strong strategic skills however also an individual capable of deploying a strategy.
• A University degree or other relevant accreditations would be preferred however an individual's track record of success and achievement will also be strongly considered.
• Travel within Canada and the US.
Job ID
E9506
City
Edmonton, AB
Remuneration
Remuneration for this position will consist of a base salary between $150-200K commensurate upon experience in addition a bonus program and full benefit program with all company related expenses.
Recruiter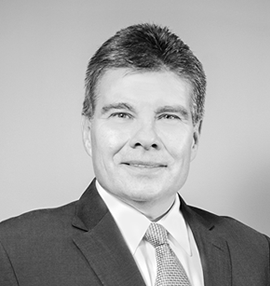 Categories:
Operations
Management
Apply Online
If your qualifications are a match for this position please apply online for immediate consideration. Thank you for your application.
Position Applying For:
Canadian General Manager – Manufacturing
*If you experience trouble submitting your resume' here, please email the recruiter directly, you can find the recruiter's email address next to photo of the recruiter above, or contact your our local office.