Chief Administrative Officer (CAO)
The municipality of Swan Valley West is seeking a Chief Administrative Officer (CAO) to lead and manage the administration of the municipality. Reporting to the Reeve and Council, you will be responsible for the overall administration of the municipality, along with leading the senior management team, and managing the municipality's human resources.

The municipality of Swan Valley West was incorporated on January 1st, 2015 via the amalgamation of the rural municipality of Swan River and the Village of Benito. Located North of Brandon and in the west of Manitoba, our municipality is easily accessible by car. Our municipality is located next to the town of Swan River which has something for everyone from a diverse array of breathtaking physical landscapes to over two dozen restaurants and businesses that offer everything from farm equipment to unique one-of-a-kind gifts.  
About the Opportunity
The municipality of Swan Valley West currently has an exciting opportunity for a Chief Administrative Officer (CAO) to join our team on a full-time basis. As our new CAO, you'll lead a team of 12 staff across a variety of functions as you drive forward the continuous improvement, development, and growth of Swan Valley West.
In order to qualify for this role, you will need to be a certified Manitoba municipal administrator (or possess an equivalent certification from another province) as well as having significant previous experience as a CAO with another municipality.
As our ideal candidate for this role, you'll develop a clear vision for our municipality and use your naturally assertive nature and leadership skills to ensure it becomes a reality. Your strong communication skills as well as your excellent stakeholder management skills will ensure your success in this role as you work towards competing deadlines and the competing demands of varying colleagues. You'll also join us with strong negotiating and public speaking skills which will enable you to bolster the morale of our hardworking team that really care about Swan Valley West.
Above all, you'll be a hardworking individual who is excited by the prospect of challenging work and is motivated by the reward of seeing our municipality grow and develop.
About the Benefits
For your hard work and dedication to the role, you will also be rewarded with a competitive salary, plus benefits including:
Extended medical, dental, and vision benefits as outlined in our collective agreement.
Negotiable vacation starting at 3 weeks.
Negotiable relocation assistance.
Huge fishing and hunting opportunities for a lover of nature.
Plenty of social events among our outdoor community including hockey and curling. Recreational opportunities such as an indoor pool can be found within the Town of Swan River.
The local government of Swan Valley West is underpinned by counsellors who all want to make an impact on our community. We're made up of a hardworking group of individuals that have a dream of making Swan Valley one of the greatest places to live in Canada and we're waiting for a leader who can make this dream a reality. If you believe you have the ambition, endurance, thick-skin, and drive to lead our municipality forward then we want to hear from you. For more information, please contact Matt Erhard at Summit Search Group at (204) 926-8896 or [email protected]
Job ID
W833
City
Winnipeg, MB
Remuneration
$90,000 - $100,000
Recruiter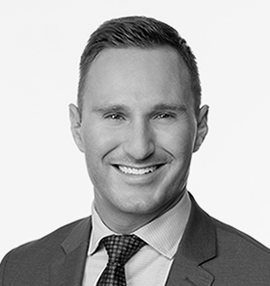 Apply Online
If your qualifications are a match for this position please apply online for immediate consideration. Thank you for your application.
Position:
Chief Administrative Officer (CAO)