Chief Technology Officer (CTO)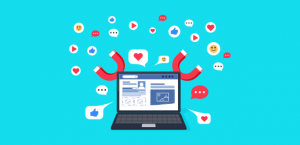 This is your time to step in, and step up, into an exciting technology executive role, in a place where your years of experience and drive will be truly appreciated and celebrated. The Chief Technology Officer (CTO) will be the technology go-to expert and play an integral role in setting our client's strategic direction, development and future growth. If you believe yourself to be innovative, resilient, and want to be part of a disruptive company as well as be at the forefront of one of the most exciting technologies today (and meet the requirements below), we want to hear from you!
Our client is a global tech company, founded in Winnipeg, Canada, who's success has been in social media management. As CTO you will be responsible for spearheading the overall technology development and technology utilization plan and manage all information technology resources of our client. Working virtually from a home office, you will make product decisions that define their roadmap and experience firsthand how your work is impacting users. You will be in charge of a dynamic team of professionals all working together towards a unified goal, with whom you will be collaborating with very closely.
As our client continues to grow, they will continue to deploy advanced ways of doing business that promote service delivery, productivity, and customer experience. This creates unprecedented opportunity for Technology and Innovation to play a new and vital role in shaping the future of the company.
Reporting to the Chief Executive Officer, the CTO will actively partner in the establishment of the strategic direction of infrastructure, systems and applications. They will create and build out the technology roadmap for the organization.This is a remote position, so you can stay connected from anywhere in the world.
What You'll Do
Lead and implement the strategy for technology platforms, partnerships and external vendor relationships.
Drive technology innovation and lead many digital product development initiatives.
Be responsible for the overall system design and development of system architecture
Manage a high performing technology team, infrastructure, integration and systems management.
Identify, compare, select and implement technology solutions to meet current and future needs.
Develop, track and control the development of annual operating and capital budgets for purchasing, staffing and operations.
Create overall technology standards and practices and ensure adherence.
Track, analyze and monitor technology performance metrics.
Keep up-to-date of new trends and best practices in the technology landscape.
Take the initiative in thought leadership, innovation and creativity.
Work closely with Marketing, Business Development and Operations to define and deliver new products and enhancements.
Your Profile
Bachelor's degree in information technology, computer science, related field, or equivalent years of experience; Master's degree in information technology or a technology-related discipline would be an asset.
10+ years' experience as a Chief Technology Officer or another similar leadership role.
Experience and proven success with a social media platform for business is required.
You are passionate, energetic, and love a fast-paced, highly collaborative environment.
You have an entrepreneurial spirit and you execute like an owner.
You drive to continuously innovate to achieve great results.
You communicate with honesty, and create the space for others to do the same.
You have a passion for developing individuals and teams, with an ability to motivate people, assess and develop employee skills.
Keep abreast of new trends and best practices in the technology landscape.
Take the initiative in thought leadership, innovation and creativity
If you want to make an impact on the direction, scalability and success of a progressive company, we want to speak to you. Please contact Jessica Willis or Matt Erhard from Summit Search Group in confidence at [email protected], [email protected].
Please note while we thank all for their interest in applying through Summit Search Group, due to high volumes of job applications, only those who are successful in moving on to the next stage will be contacted.
Job ID
WJ315
City
Winnipeg, MB
Remuneration
Recruiter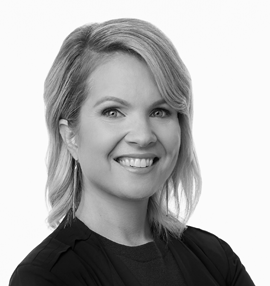 Apply Online
If your qualifications are a match for this position please apply online for immediate consideration. Thank you for your application.
Position:
Chief Technology Officer (CTO)