DL276 – Commercial Sales Representative
DL276 – B2B Sales Representative

Our client is one of the largest cellular communication dealers in BC with several locations throughout the lower mainland. They have been involved in the cellular industry for over 25 years. They are a locally run business where employees are treated like family and they aim to create a culture that encourages growth, and open communication.
Our client is currently looking for a territory sales representative, who will be part of their flagship B2B corporate sales team for their Vancouver operations. The representative will be responsible for business development within the B2B sector, which is a new division for our client. This position will grow, develop, harvest and maintain small/medium to enterprise level opportunities in the greater Vancouver region.

The successful candidate will be responsible for a wide range of products and will utilize multiple sales techniques to drive revenue. This position is a great way to be a part of a world class organization and successful candidates will be groomed into management and other promotion opportunities.

The benefits of this role include:
Base salary of $30,000
Aggressive performance-based commission incentive (OTI $40-50k)
Car Allowance
Opportunity to work from home
 
Responsibilities:
Develop new business opportunities for their business sector
Create need and develop markets for the product line and service
Provide consultations to customers
Present product information regarding features, benefits and new developments
Ensure customer accounts are handled in a manner consistent with the company's sales goals
Participate in seminars, promotions and trade shows

Qualifications:
Post secondary education in sales and/or marketing is required
Experience as a sales representative in the telecommunications industry preferred
Significant knowledge of cellular technologies
Goal-oriented to achieve targets through self-motivation, persistence and determination
Knowledge of Excel, Word and PowerPoint
Strong customer service orientation
Strong communication (oral and written)
Strong presentation skills

Personality Traits:
Hunter, driver
Solutions, value-drive
Results-oriented
Closer


If this sounds like you, please send your resume in WORD format.

Job ID
DL276
City
Vancouver, BC
Remuneration
$40-50k
Recruiter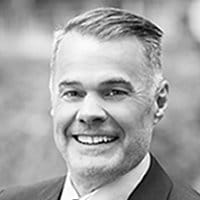 Categories:
Sales
Apply Online
If your qualifications are a match for this position please apply online for immediate consideration. Thank you for your application.
Position Applying For:
DL276 – Commercial Sales Representative
*If you experience trouble submitting your resume' here, please email the recruiter directly, you can find the recruiter's email address next to photo of the recruiter above, or contact your our local office.