Commodity Trader – Building Supplies
Summit Search Group is seeking an experienced Commodity Trader for our client in the building supply industry.
The Opportunity:
Our client has a well-established group of professionals who manage a large volume of business with established clients throughout the region.  The team is comprised of Inside Sales Representatives, Commodity Traders, and Account Managers.
As the Commodity Trader is one of three key customer facing positions, the Commodity Trader plays a key role in creating the first impressions for excellent customer service and laying the ground work for a successful order by ensuring order accuracy, verifying order details with the customer, efficiently entering the orders in the system, and relaying vital information to "behind the scenes" team members.
The Commodity Trader engages in ongoing dialogue with customers to assess current and projected needs, and responds to daily fluctuations in price and market conditions. Value is brought to the customer and to the Company when an understanding of market direction and forces are aligned to be advantageous for both. The Commodity Trader is an expert in selling and buying lumber, OSB, and panels. Also, seeks the opportunity to sell other selected product categories, and, if there are customer needs, is comfortable selling other building material product lines. Our client's customers range in size from small independent lumber yards, to regional building material dealers, and national home improvement chains, and industrial and OEM customers.
The Commodity Trader will report to the General Manager or Commodity Manager, and is under the guidance of the National Lumber Procurement Manager and National OSB & Panel Manager.
Responsibilities:
Responsible for selling and buying lumber, plywood, and OSB in relation to the daily market, while gaining an understanding of replacement costs and timelines.
Determine customer requirements and secure the maximum invoice value for the order.
Entering orders efficiently and accurately into the order system
Answers inquiries by clarifying desired information; researching, locating, and providing information.
Sell additional products by recognizing opportunities to up-sell or sell complementary products for lumber, OSB, or panels.
Relay vital information to operations team members.
Under the direction of the General Manager or Branch Manager, may include selling other building material product lines
Develop and share an opinion on market conditions based on input from customers, suppliers, and through conversations with other traders, the National OSB and Panel Manager, and the National Lumber Procurement Manager.
Develop and manage customer relationships primarily through telephone and email correspondence.
Strong focus on outbound calls to customers with the ability to offer immediate quotes or provide quotes in a timely manner. Follow up on quotes as required.
Required Skills:
Sales Experience & Excellent Customer Service skills on the phone and in person with ability to communicate effectively and professionally, with contact at all levels
Demonstrated ability to assess customer needs
Strong ability to anticipate, understand, and successfully navigate multiple, fluctuating market conditions
Capable of remembering specifics of current inventory, including anticipated deliveries
Commodity sales experience is an asset
Knowledge of commodity lumber products in a wholesale, distribution or retail environment is preferred.
Very comfortable with Excel and Outlook, and has the ability to quickly learn other programs and applications
Aptitude for numerical calculations
Excellent English communication skills that display professionalism, good business acumen, and strong business ethics
Must be a highly motivated, engaged, and self-starting individual
High school diploma is a minimum requirement; Post-secondary education is preferred
A degree in Marketing, Accounting or Business is an asset
COMPENSATION AND BENEFITS • Base salary • Corporate and regional annual incentive plan • Group pension plan • Health benefits
For additional details, please contact Cynthia McCutcheon:  cynthia@summitsearchgroup.com
Summit Search Group would like to thank everyone who applies but only those who meet the criteria will be contacted for follow up discussions.
Job ID
CM2058
City
Halifax, NS
Remuneration
Depends on Experience
Recruiter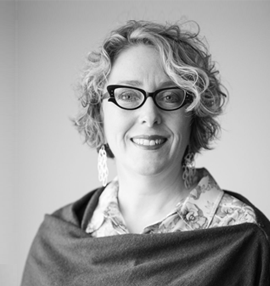 Categories:
Sales
Apply Online
If your qualifications are a match for this position please apply online for immediate consideration. Thank you for your application.
Position Applying For:
Commodity Trader – Building Supplies