Companion Animal Nutritionist
Companion Animal Nutritionist
*Please note that depending on where you reside, there is the opportunity for this role to work remotely.
Located in the Fraser Valley, our client is a CPG company currently hiring for a Companion Animal Nutritionist. If you are looking to work in a results-focused, supportive environment and are looking for an opportunity to work for an exciting, growing company… you're in the right place!
As a member of the Nutrition team, the Companion Animal Nutritionist will play a key role in ensuring nutrition compliance of all existing formulations in their recipe portfolio. In this role, the Companion Animal Nutritionist will work in collaboration with the Sales team and will provide advice, training and support for all nutrition-related aspects.
The Companion Animal Nutritionist will occasionally create and lead pet nutrition seminars at various events and retailers, domestically and internationally. They will work closely with current co-manufacturing partners and internal stakeholders on nutrition and animal health-related topics. Coupled with the formulation, regulation, quality assurance and guidance aspects of the role, the Companion Animal Nutritionist will also be involved in nutrition education activities, which would include writing for consumer-facing publications and providing nutrition and ingredient resources as requested by the Sales and Marketing department.
Responsibilities
Support Nutrition Department
In collaboration with Marketing stakeholders, actively support the development of internal 'guidance documents' on nutrition and nutrition training materials.
Prepare, participate and attend nutrition education seminars and activities.
Collaborate with internal and external partners to ensure nutrient database is always accurate and readily available for use.
Support Regulatory and Compliance by providing formulation information for product registration for export and reviewing bags for regulatory compliance.
Formulation Management
Pro-actively build business relationships with co-manufacturers to ensure compliance of existing formulations and continuous quality improvement.
Through understanding of global regulatory requirements, provide guidance on new and existing ingredients and ingredient specifications, to further support the Nutrition Strategy and direction.
Support and maintain familiarity with the latest developments in appropriate areas so that new products and product improvements are truly "state of the art."
Develop and update nutrition department resources as needed.
Manage content on Health & Nutrition section of the website.
Sales Team Training & Support
Complete Nutrition training for all new Sales staff; this includes attending a ride- along with new sales staff
Encourage and pro-actively ensure that the Nutrition training is relevant and readily available for staff
Creates and holds pet nutrition seminars at retail stores and events
Leverage nutrition expertise for sales pitching to new chain accounts or business
Annually conduct a nutrition road show for Sales team (USA and Canada)
Qualifications
Master of Science degree in companion animal nutrition, animal science, nutrition, food science or related discipline is required; a Ph.D. is preferred.
Proven effective and positive technical communicator, both in writing and verbally
Thrives in a multi-tasking, research and "behind-the-scenes" environment, where attention to detail is paramount
Ability to stay focused and produce exceptional work in an independent environment
Recognized passion for pet food formulation
Technical Qualifications
Experienced and knowledgeable on global regulations pertaining to pet food (specifically in Canada, USA and Europe).
Proficient in commercial pet food formulation software (Concept 5).
Skilled understanding of Windows based application system to maintain ingredient nutrient, cost, and formulation target and constraint data
Proficient in Outlook and in Microsoft Office suite: Excel, Word, PowerPoint
Knowledge of common forms of pet food ingredients and nuances, and how they affect pet food formulation
Proven ability to evaluate and make sound recommendations on ingredient compliance
Comfortable creating and leading pet nutrition seminars and courses
Experience providing adult education and training on pet nutrition
Other
Valid Passport
Reliable mode of transportation
To apply, please email your resume to Chad Rutherford at [email protected]
Please note that only those candidates who meet the criteria will be contacted.
Job ID
VCR2020-49
City
Chilliwack, BC
Remuneration
Recruiter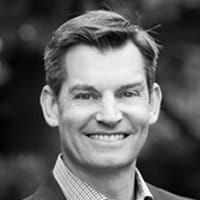 Apply Online
If your qualifications are a match for this position please apply online for immediate consideration. Thank you for your application.
Position:
Companion Animal Nutritionist