Compliance Supervisor
Our client, a leader in Canada in the financial services industry, has an immediate need for a Compliance Supervisor / IIROC Supervisor in Winnipeg, Manitoba. This position reports to the Manager of Compliance & Supervision and is registered with the Investment Industry Regulatory Organization of Canada (IIROC) to supervise the activities of all registrants of the firm.
Responsibilities
Conducting tier 1 and tier 2 supervision activities including; reviewing and approving daily and monthly trade reports, account opening and KYC updates, outside business activities and email and social media monitoring.
Supporting registrants in resolving compliance issues with regulatory guideline interpretation and with inquiries relating to acceptance of unique or exceptional situations.
Managing regulatory obligations and commitments, such as; 30-day/90-day training programs, new registrant supervision as well as close supervision.
Participating in internal compliance reviews or external regulator audits conducted at Head Office or the branches.
Continually look for ways to improve the firm's system of compliance and supervision. Continually look for ways to improve the firm's system of compliance and supervision.
Perform other duties as may be assigned.
Education & Requirements
Bachelor's degree in business administration, finance, or similar field of study.
Successful completion of the proficiency requirements for a Supervisor, including; Canadian Securities Course,
Conduct and Practices Handbook, Branch Managers Course and Effective Management Seminar.
Minimum of 5 years relevant experience, preferably all of which working for a Dealer Member.
Successful completion of CFP or equivalent would be an asset.
Successful completion of Derivatives Fundamentals, Options Licensing and Options Supervisor Courses would be an asset.
In-depth knowledge of the financial services industry, including understanding of regulatory requirements of IIROC and other regulators.
Job ID
W707
City
Winnipeg, MB
Remuneration
$80,000 - $100,000
Recruiter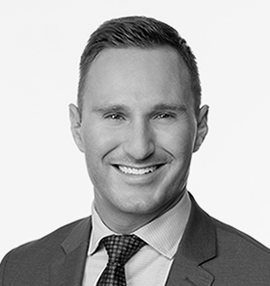 Categories:
Operations
Accounting and Finance
Management
Other
Apply Online
If your qualifications are a match for this position please apply online for immediate consideration. Thank you for your application.
Position Applying For:
Compliance Supervisor