Controller
Our client, a local, growing Winnipeg based organization, has an immediate need for a Controller to join their team. Our client is a business owner who is looking for an individual to assist them with their recent growth, finding operational and strategic initiatives, while bringing structure and business efficiencies to the organization.
As the Controller, you oversee the day-to-day operations, including financial affairs, analysis, and risk and goal management. You're a motivational leader and team-builder who can inspire a team and make financial information meaningful for everyone in the company. You are adept at stepping into complex financial environments and improving processes and financial efficiencies that drive business value.
Key Responsibilities:
Manage the company's daily financial operations and establish new procedures and controls.
Monitor the company's banking activities.
Prepare and maintain working files, and manage P&L and the balance sheet.
Prepare bank reconciliations and review banking transactions for accuracy.
Maintain intercompany balances, accounting records, financial statements, general ledger, accounts payable, accounts receivable and month-end tasks and requirements.
Oversee operational and tactical matters, including financial and budget management, accounting, cost/benefit analysis, and forecasting.
Identify trends, issues and industry benchmarks and provide recommendations for strategic direction.
Prepare quarterly financial forecasts, annual budgets, and short- and long-term financial reports.
Ensure year-end tasks are in place, and prepare year-end financials.
Oversee monthly report production, including reconciliations and financial statements.
Implement organizational efficiencies, structure and targets.
Your qualifications include:
5+ years experience in a Controller role or similar.
CGA or CMA designation preferred.
Two-to-five years' financial and management experience.
The ability to build strong relationships with internal and external customers.
Strong written and verbal communication skills.
Accuracy and attention to detail.
Proficiency with Microsoft (Word, Excel, Outlook) and third-party accounting software.
We are seeking a highly personable, confident, and strategic individual to join our clients' team. You will receive a strong base salary and generous bonus structure. To learn more or apply please contact Matt Erhard at (204) 926-8896 or [email protected]
Job ID
W819
City
Winnipeg, MB
Remuneration
Recruiter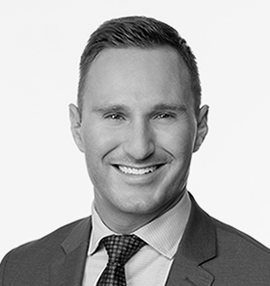 Apply Online
If your qualifications are a match for this position please apply online for immediate consideration. Thank you for your application.