Corporate Service Manager
We have an excellent opportunity with our client, a leader in the heavy equipment manufacturing industry. The organization seeks a dynamic Corporate Products and Service Manager with proven abilities leading successful industrial service organizations. They will join a well-performing business that enjoys a strong market share in Canada. This person will be a team player, knowledgeable in manufacturing.
The Corporate Products and Service Manager reports to the Vice President and will support new and existing corporate stores. This role is to develop and maintain all after sales support functions at corporate locations including parts sales, service work and Warranty Repairs
Primary Responsibilities
Set achievable goals for increased monthly revenue and gross profit for parts and service
Hire and manage competent and experienced branch manager, supervisors, service technicians and parts sales personnel
Estimate and quote service opportunities using current ERP system and meet estimated targets
Administer Aspen's warranty program
Schedule and co-ordinate work load to meet company's financial and budget goals
Adhere to all Safety regulations set forth by corporate safety program
Maintain close and open working relationships with Operations Manager, Engineering Department and Sales Department
Secondary Responsibilities
Liaise and negotiate with vendors and subcontractors
Build and foster excellent communications with fellow employees – specifically the Manufacturing, Material Handing and Procurement Teams
Identify trends on inventory and parts supply and communicate to the Materials Department
Facilitate problem solving and process improvement work internally
Communicate with Quality Team and Engineering Team on quality and design issues and feedback from the field
Attributes and Skills
Identify needs and execute Innovative business ideas
Ability to identify and implement opportunities for technology to increase effectiveness
Organizational and planning skills particularly experience managing equally important and competing priorities
Able to work autonomously and uses good decision making practices
Solid organizational capabilities and ability to delegate tasks
Strong customer service orientation
Able to maintain a professional and calm demeanor in challenging situations
Able to identify procedure and process improvements and advise the appropriate stakeholders
Education and Experience
More than 10 years experience working in industrial parts and service
More than 4 years in a parts and service management role with revenue and profitability responsibility
Exceptional data and financial analysis ability
Previous experience directing industrial marketing campaigns
Demonstrated experience increasing parts and service revenue
Excellent computer skills and technology implementation
Diploma or Degree in Business or similar
Journeyman Heavy Equipment Technician, Heavy Duty Mechanic or Parts Technician is an asset
Job ID
E9761
City
Edmonton, AB
Remuneration
Remuneration consists of a salary of $120-130K, performance bonus program in addition to company benefit program
Recruiter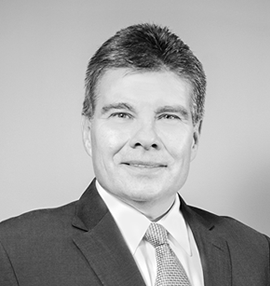 Apply Online
If your qualifications are a match for this position please apply online for immediate consideration. Thank you for your application.
Position:
Corporate Service Manager