Customer Sales and Support Associate
Our client, O&T Farms, a leader in animal nutrition, has an immediate need for a Customer Sales and Support Associate in Regina, Saskatchewan.
Working in alignment with the VP Sales & Marketing, this position will provide customers with an efficient, professional, simple and rewarding experience from price quote to final delivery.  This position is integral in ensuring the overall sales strategy of O&T Farms is implemented.  Success in this position includes the ability to work cooperatively and collaboratively across the entire company.  Identifying opportunities and bringing possible solutions to the company while simultaneously ensuring customers receive the utmost positive attention is key to this position.  The person in this position must follow through on every task from start to satisfactory completion.
The Customer Sales and Support Associate (CSSA) will be accountable for the following:
Customer Sales and Support Associate
The CSSA will be responsible for an order from the time of placement through delivery to the customer.

 

This involves providing all order information to operations, delivery information to logistics and production plant, confirmation to customer and financial information to accounting.
The CSSA will be responsible for reconciling and projecting needs at transload facilities and ensuring appropriate inventory is on hand at all times.
Order processing:  Ordering will be centralized to the CSSA.  An order entry program will be provided by O&T Farms.  The intent is to move the order processing from a manual system to an automated system.
The CSSA will continue to follow an order through the system to ensure that a customer's requested date, the order's progress, and actual shipment dates are in alignment.
The CSSA will be responsible for keeping all pricing data current in the CRM system.
Assistance with shipping duties, as well as backup for Customs Clearance activity.
This position is expected to expand into a concurrent logistics role; however, this will be reviewed as time allotment and necessary skill level is assessed over the coming months:
Schedule all bulk truck loads required weekly, including organizing split loads.

Schedule all packaged truck loads weekly.
Schedule any container loads weekly.
Schedule weekly rail requirements.
Negotiating rates as required and getting comparative quotes for all freight options.
Assisting with preparation of timely quotes for sales team.
Please submit your resume to Matt Erhard at Summit Search Group by visiting www.summitsearchgroup.com.
Job ID
W730
City
Regina, SK
Remuneration
$45,000 - $60,000
Recruiter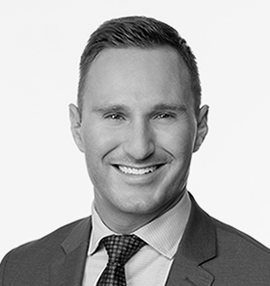 Categories:
Sales
Administrative
Inside/Applications Sales
Apply Online
If your qualifications are a match for this position please apply online for immediate consideration. Thank you for your application.
Position Applying For:
Customer Sales and Support Associate
*If you experience trouble submitting your resume' here, please email the recruiter directly, you can find the recruiter's email address next to photo of the recruiter above, or contact your our local office.