Customs Brokerage Specialist
Reporting to the Manager, Service Delivery, the successful candidate in this position will be accountable for a range of client, customs process management and compliance activities including release support for release customs analysts, tariff database management, classifications, client requests, and auditing service delivery activities to ensure client satisfaction.
Our client provides worldwide reliability with our experience in scheduling and clearance procedures, combined with our network of agents, partners and selection of premium airfreight carriers. This affords maximum presences with optimum connections allowing the client to save time and money.
Our clients employees enjoy a competitive total rewards program.

KEY RESPONSIBILITIES
 
Maintain      excellent working relationship with clients and carriers; monitor the      effectiveness of these relationships and recommend programs or processes      to improve them.
Research      and respond to highly complex requests for information in a professional manner.
Prioritize      and complete work according to client's needs, customs requirements and standards.
Monitor      work queues to ensure service levels are achieved and work is completed.
Support      team members through coaching, mentoring and regulatory, client or  requirement training to accurately complete and manage their      day to day responsibilities.
Provide      support, guidance and mentoring to Release Operations members to ensure      accurate release and rating activities are completed to achieve service      levels.
Advise and      train release customs analysts on how to address and complete more complex      release issues.
Identify      opportunities to improve service delivery, operational productivity and      relationships within Canadian Brokerage operations.
Provide      technical expertise in Customs regulations.
Analyze      client data and trends to maximize opportunities for business improvement.
Contact      clients and carriers to obtain missing documentation, information or      instructions.
Create,      maintain and adhere to client Standard Operating Procedures SOPs) and      Exceptions to Standard Procedures (ESPs).
Participate      fully with other team members in day-to-day operations.
Identify      and complete complex release/entry types.
Review      rejects, and hold work queues, escalate items for additional resolutions      or return entries to release team members and recommend corrective      actions.

Desired Skills and Experience
Secondary       School Diploma plus successful completion of CCS or Professional       Preparation Program or equivalent.
A minimum       of 3 years release and rating experience
In-depth       knowledge of customs regulations and related processes
Solid       knowledge of various modes of transportation and traffic functions
Customer-focused       problem solver with ability to recognize and resolve issues and make       effective recommendations
Team       player with excellent interpersonal and communication skills
Accuracy       and thoroughness, with great attention to detail
Strong       time management skills, with ability to effectively juggle multiple       tasks, prioritizing, scheduling, and planning time to maximize efficiency
Ability       to handle large volumes of work and meet tight deadlines in a 24/7 work       environment
Strong       analytical skills with the ability to identify operational and process       improvement initiatives and make decisions and recommendations within job       scope
Technically       savvy – Microsoft Word, Outlook and PowerPoint. Advanced skills in       Microsoft Excel
Job ID
DL328
City
Vancouver, BC
Remuneration
$45K
Recruiter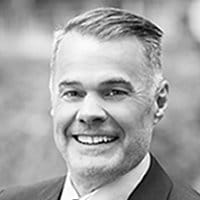 Categories:
Operations
Supply Chain
Accounting and Finance
Apply Online
If your qualifications are a match for this position please apply online for immediate consideration. Thank you for your application.
Position Applying For:
Customs Brokerage Specialist
*If you experience trouble submitting your resume' here, please email the recruiter directly, you can find the recruiter's email address next to photo of the recruiter above, or contact your our local office.