Logistics Sales Executive
Logistics Sales Executive
Our client, a leader in freight movement and logistics services is seeking an experienced Sales Executive with specific industry experience.
Logistics Sales Executive.
A global provider of third-party logistics, warehousing and distribution, load brokerage, and intermodal marketing, our client offers solutions for the most complex and challenging material movements, utilizing a lean and efficient process model. From singular freight solutions to large supply chain management, our client can integrate and manage a wide array of logistics services in both the United States and Canada.
As the Logistics Sales Executive, you will be reporting to the General Manager. In this role, you will be , responsible for generating new business development opportunities within non-asset based Truckload, Less than Truck Load, Intermodal, Air, Ocean and Warehousing service offerings. The successful candidate will work collaboratively with the management team to grow new business channels. This opportunity has flexibility on location, however preferably in Toronto or Montreal area.
Logistics Sales Executive Responsibilities:
• Generate leads through cold calling, networking and referral
• Closely manage a balanced sales funnel, executing all steps of the sales process from target to close to continually secure and grow new business
• Provide a solution-based sales approach to drive new business across multiple lines of business; LTL, Intermodal, air, ocean & warehousing
• Negotiate contracts and rate agreements
• Develop, execute and monitor strategic and tactical goals to maximize sales, profit and to ensure sales targets are met or exceeded
• Provide ongoing reporting and analysis, including territory trending, sales reports/analysis, CRM reports and trade spending analysis
Requirements:
• Post-secondary education in Business or a related field, MBA is preferred
• Multi-modal freight forwarding experience in a sales function is required
• Operational experience within the logistics-based transportation industry is an asset
• Strong business knowledge of North American transportation modes and customers
• Driven self starter able to work within a remote team network
• Highly professional presentation and communication skills
• Technologically adept and digitally enabled
If you are interested in this great Sales Executive opportunity in Logistics, please contact Cynthia McCutcheon at Summit Search Group: [email protected]
Summit Search Group would like to thank everyone who applies but only those candidates whom meet the requirements will receive follow up communications.
Job ID
CM2023
City
Montreal, QC
Remuneration
salary + bonus
Recruiter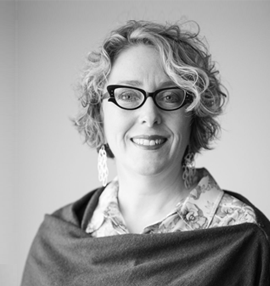 Categories:
Sales
Apply Online
If your qualifications are a match for this position please apply online for immediate consideration. Thank you for your application.
Position Applying For:
Logistics Sales Executive