Account Manager
ACCOUNT MANAGER
Our client is a World Wide leading supplier of Electric Motors and Controls Products. The Account Manager works with the local market to meet their needs for products and service. This Account Manager will be based out of Vancouver, British Columbia.
ESSENTIAL DUTIES AND RESPONSIBILITIES
– Establish productive, professional relationships and maintain client base to meet the assigned sales targets.
– The sales focus will be primarily directed towards End Users, Distribution Partners, and OEM's, throughout Western British Columbia.
– Coordinate involvement of company personnel including inside sales, support and management resources, in order to meet account performance objectives and customers' expectations.
– Proactively assess, clarify and address customers' needs on an on-going basis.
– Complete strategic customer account plans that meet company standards.
– Negotiate terms of sale within authority limits.
– Self-motivated and organized to work from your home office.
– Meet with new and existing client base to maintain and expand business relationships.
– Stay abreast of current products, features, and industry and company standards.
EDUCATION and/or EXPERIENCE
– A post-secondary degree or diploma from an Engineering discipline and/or 5 Years of experience in a strategic sales environment is preferred but not necessary.
– Experience with Electric Motors and Industrial Sales is desirable.
– Client focused motivated team player possessing a strong desire to succeed.
– Excellent presentation skills to deliver information to clients.
– Client negotiation and relationship management skills are essential.
– Demonstrate ability to communicate both verbally and in writing at all levels.
– Strong interpersonal and organizational skills.
– Analytical and issue resolution skills. PC proficiency.
COMPENSATION
– $95K Base Salary, Bonus Plan, Company Car, RRSP Plan etc, etc…..
Job ID
DL443
City
Vancouver, BC
Remuneration
Recruiter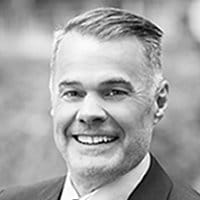 Categories:
Sales
Apply Online
If your qualifications are a match for this position please apply online for immediate consideration. Thank you for your application.
Position Applying For:
Account Manager