Director, Intellectual Property: Biotechnology
Director, Intellectual Property:  Biotechnology
Our client continues to expand!
Reporting directly to the ECO, the Director of Intellectual Property will oversee the preparation, filing, prosecution, maintenance and protection of patents generated by the organization or licensed in from third parties.
Responsibilities Include:
Analyzing third party patents for freedom to operate issues. He/she will work closely with R&D on such matters

Reviewing proposed abstracts, manuscripts, posters and other disclosures for intellectual property purposes

Provide support for R&D related agreements and to business development on licensing negotiations and agreements as appropriate

Instruct and direct external lawyers and patent attorneys in relation to patent related matters
Manage the implementation of global IP strategies for the patent portfolio, seeking and maintaining an appropriate level of protection in different markets

Monitor research and development activity being conducted by the company and/or its collaborators with the aim of securing protection for any ideas, inventions or discoveries and before any publication

Provide guidance on R&D programs such that they may generate protectable intellectual property and not infringe on the intellectual property of others

Support other groups with advice on relevant intellectual property issues such as inputs into IP due diligence activities, IP licensing discussions and negotiations

Monitor the competitive IP space to identify potential infringing products and perform risk assessments on patent scope, infringement and validity

Maintain up to date IP summaries for regulatory filings and for other requirements

Collaborate with corporate attorneys to provide IP support for agreements (including MTAs, CDAs, research collaborations, and licensing agreements)

Effectively manage external relationships with outside counsel and collaborators

Work effectively both independently and in global and cross-functional teams

Review and conducts all activities in compliance with relevant policy and SOP's
Knowledge
Patent management in an R & D drug discovery/development environment
Skills and Abilities
Hard Skills-
Scientifically capable, excellent analytical skills and ability to offer unique perspectives on complex issues pertaining to intellectual property

Strong drafting skills and excellent oral and written communication, strong legal research skills

Excellent organizational skills and interpersonal skills with ability to work in a fast-paced environment with multiple deadlines
Soft Skills –
Proactively communicate with team members and other stakeholders and develop and maintain a trusted relationship throughout the process

Ability to provide an exceptional level of customer service to internal and external stakeholders

Demonstrate exceptional presentation, professionalism and advocacy skills, with the ability to promote the interests of the IP function

Manage and prioritize multiple matters simultaneously and independently

 
Required Work Experience
3+ Years' experience drafting and prosecuting technology and patent application
Education Requirements:
Mandatory Education- Degrees, Licenses, Certifications
BS Degree in Scientific discipline or related field

MSc will be considered an asset
Additional Valuable Education-Degrees, Licenses, Certifications
Juris Doctor

Legal/Patent training
For additional information on this very unique opportunity with a growing Biotech company, please contact Cynthia@summitsearchgroup.com  902 405 3607
Summit Search Group would like to thank everyone who applies but only those who meet the criteria will receive follow up communications.
Job ID
CM2078
City
Halifax, NS
Remuneration
Depends on Experience
Recruiter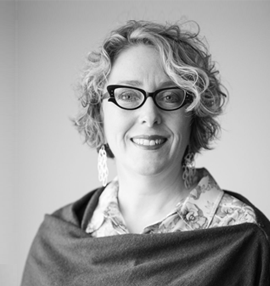 Categories:
Operations
Other
Administrative
Apply Online
If your qualifications are a match for this position please apply online for immediate consideration. Thank you for your application.
Position Applying For:
Director, Intellectual Property: Biotechnology