Director, National Account – LCL & Amazon – Consumer Goods Industry
Our client is looking for a Director, National Accounts to successfully manage all areas of the Loblaw Companies Limited business as it relates to maximizing the company's position within the account. In addition, the development of the Amazon E-commerce business for the company's products falls under this responsibility.
Accountabilities:
Plan, direct, forecast, administer, evaluate and assure the execution of overall sales effort in order to achieve annual volume and profit objectives, within budgetary constraints, while building for long term profitable sales growth.
Develop and maintain customer contacts, selling the company philosophy so as to motivate customers to place the desired sales, advertising, promotional, and merchandising emphasis on the company's products.
Utilize all pertinent information, i.e. trends, marketing activities, industry analysis, in order to properly set the correct courses of action in keeping with corporate objectives.
Manage all aspects of LCL including attaining sales quotas, increasing / maintaining market share, maximizing brand distribution and planning for long term growth within budgetary limits
Interact and communicate with all disciplines of the company as it relates to the sales efforts. This includes ongoing communication with production, manufacturing, product development and Trade Marketing.
Plan sales strategy and coordinate market programs throughout the Region/Division. Marketing programs must be timed and include the right product mix to obtain maximum customer brand frequency support.
Maintain strong communications between Sales, Marketing, Trade Marketing and Category Management group in order to share the loyalty data learning and ensure adequate activities to maximize the ROI on the programs and various market efforts
Be the main contact for all Supply Chain and Logistics issues, with assistance from Demand Planning Analyst.
Work closely with Product Development and Customer Service to meet customer demands.
Work closely with the Credit and Accounts Receivable department to keep account as current as possible
Manage account within financial budgets as directed by the Corporate Director, Customer Development.
Communicate to the Corporate Director, Customer Development on any matter of significance that pertains to the development or underdevelopment of the account
Ensure that direct reports are adequately trained, deliver their business targets and are progressing in career development to accept increasing responsibility

Functional Competencies:
Proven relationship-management skills and ability to communicate effectively with all customer levels.
Clear understanding of a sales cycle, sales strategy and negotiations and possess the ability to close the deal.
Ability to see from the customers' perspective and serve as the market expert/ advisor within the paper category.
Possesses superb analytic skills, digging deep into data to craft critical objectives, strategies and tactics, and then turning insight into action to drive results.
Demonstrate an ability to be an inspirational, collaborative leader adept at leading through influence. Serve as a critical change agent, providing insights that drive new ideas.
Knowledgeable and clear understanding of a large variety of Nielsen and Loyalty data management relevant trade marketing tactics.
Capability to mentor and coach team members by sharing perspective and knowledge and maintaining open dialogue with colleagues and brands.
Ability to provide a supportive working environment, based on openness, trust and regular performance reviews
Qualifications:
University degree in business/marketing or equivalent experience.
Minimum of 8 years of channel management or direct sales experience.
Strong Microsoft suite of office products skills, particularly Excel and Power Point.
Strong knowledge and working background with A.C. Nielsen as well as loyalty data
Strong background in financial management when dealing with retail trade spending
High energy with the ability to work independently while managing multiple high priority tasks.
Ability to work and lead within a tight team environment.
Strong communication and presentation skills
Ability to simultaneously manage multiple tasks and meet often short deadlines
Experience in coaching and people management
Application Instructions:
To apply, please send a resume to Shannon Terpstra at [email protected]
Summit Search Group is a fair and equitable search firm. We welcome and encourage applications from people with disabilities. Accommodations are available on request for candidates taking part in all aspects of the recruitment and selection process.
Job ID
ST0516
City
Mississauga, ON
Remuneration
Competitive compensation package + benefits
Recruiter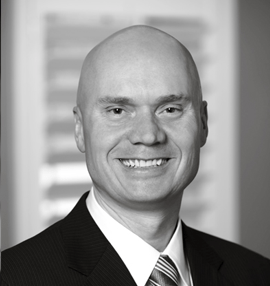 Categories:
Sales
Sales Management
Apply Online
If your qualifications are a match for this position please apply online for immediate consideration. Thank you for your application.
Position Applying For:
Director, National Account – LCL & Amazon – Consumer Goods Industry