Director of Care
Our valued client, respected provider in long term care, is looking to fill a Director of Care Position for their Long Term Care Home in Saskatchewan.
As the Director of Care, you'll oversee the activity of the nursing department and personal support workers on staff, in addition to monitoring and improving care for residents. Using your knowledge of nursing best practices, you'll maintain the standard of care that has been established while adapting to new circumstances.
Reporting to the Administrator, you will provide guidance for both frontline staff and supervisors, and be a resource for their questions and concerns. You're a mentor and provide leadership that helps your team help residents. You'll also be responsible for monitoring, analyzing, and improving key quality indicators. This will involve audits, and you'll be responsible for finding solutions for ongoing performance issues.
Succeeding in this role requires a strong dedication towards team building. The care provided is only as good as the relationship between staff and residents; you'll ensure that your staff has everything that they need, and that residents receive everything they've come to expect.  You take pride in your work, and have the independence and drive to take the great work we do, and make it even better.
More specifically, your responsibilities will include:
Provide direction and support to mangers in all program areas
Hold regular meetings to keep staff informed of ongoing issues/circumstances
Interview/hire/review nursing staff, and implement corrective action where necessary
Develop/adapt yearly budgets
Monitor expenses and write monthly spending reports
Monitor payroll and provide avenues for resolution when problems arise
Analyze ongoing trends, and find areas for cost savings/quality improvements
Assist in processing/assessing incoming residents and their care requirements
Track and evaluate quality and risk
Qualifications:
Current registration as a Registered Nurse with the provincial College of Nurses preferred
Must have a minimum of 3 years' experience working in a managerial or supervisory capacity in the healthcare setting
Must have demonstrated leadership and customer service
Experience in inventory control and resource utilization
We are seeking a highly personable, confident, and outgoing individual to join our clients' team. You will work with a great team, learn from experts, and get opportunities for career advancement. To learn more or apply please contact Matt Erhard at (204) 926-8896 or [email protected]
Job ID
W815
City
Regina, SK
Remuneration
Recruiter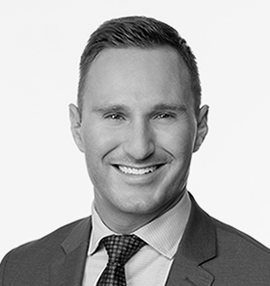 Apply Online
If your qualifications are a match for this position please apply online for immediate consideration. Thank you for your application.
Position:
Director of Care