Director of Finance (CA) (CPA)
Director of Finance:
An opportunity to work in a fast-paced environment with high growth potential!
Position Purpose
To manage the Group's financial and treasury systems and practices, ensuring financial information is timely, accurate, complete and compliant with relevant accounting and taxation principles.
Operational Context
Works across multiple entities with diverse operations. Manages responsibilities through a team of Accountants and support staff. The role requires a hands-on approach with specific responsibilities for cash flow management, holding company accounting and reporting.
Reporting Relationships
The Director of Finance reports directly to the Chief Financial Officer.

Direct Reports
Senior Financial Analyst




Accountants
Accounting Clerks
Accounts Payable

Position Responsibilities
Provide excellent leadership and management of the Accounting Team, measured by the effectiveness and engagement of the team.




Build productive working relationships with stakeholders in order to understand their business operations and the financial information needs of end users.




Manage relationships with others across the Group to achieve alignment in key business strategies and decisions.




Manage the Group's cash flows within available facilities, providing appropriate reporting to Directors and Executive Management.




Manage the Group's financial reporting obligations, with responsibility for preparation of month end statements and quarterly consolidated statements.




Assist with managing the Group's taxation obligations.




Collaborate, design, implement and review finance systems, policies and procedures to ensure continuous improvement and contemporary relevant practices.




Oversee finance systems managing transaction flows from source through interfaces to general ledger.




Ensure financial ledgers are maintained on a timely basis, are accurate and complete, and structured for the dual purpose of providing relevant information to internal users and meeting regulatory obligations.




Ensure reporting functions and responses to ad hoc requests for financial related information are appropriately delivered.




Preparation of annual budgets for holding company entities.




Perform the accounting function for holding company entities.




Undertake a range of other activities within the Account and Corporate Finance function, in conjunction with other Finance staff, such as maintenance of consolidated key finance activities (e.g. asset financing); internal control activities; business administration or insurance management.




Generic Accountabilities
Build team and individual capability, ensuring personal effectiveness for work in current and future roles.




Contribute to the effectiveness of the Accounting and Finance team.




Support team meetings at which progress against KPIs is monitored and discussed.




Apply sound time management judgement in relation to prioritising work and meeting deadlines.




Ensure compliance with relevant legislation and organisational policies.



Key Internal Relationships
Key External Relationships
Chief Financial officer
Bankers & other finance providers
Direct & indirect reports
External Auditors
Payroll
Tax Accountants
Business Unit Executive Management
Insurance advisors
Legal advisors
Third party suppliers




Essential Qualifications and Experience
Accounting designation required
A minimum of five years progressive experience
Solid background in financial reporting, analysis and inventory costing;
Excellent analytical skills and the ability to meet strict and constant deadlines;
Strong interpersonal skills including ability to work with non-financial personnel;
Experience leading and working in a team environment with the desire to seek continuous improvement;
Proven ability to understand key financial and business variables in a complex and changing commercial environment.




Behaviors 
Delivering results – sets own and team goals and consistently overcomes obstacles.
Adapting to change and leading change – highlights potential improvements in current systems, processes and procedures and encourages others to accept change and gives reasons for change.




Analytical thinking and trends analysis – can see trends in data and can compile data to arrive at an accurate solution. Gathers and sorts relevant data for analysis.




Coaching people – acts as a leader, as a mentor, supports others in professional development. Allocates time and effort to discuss development requirements and provides feedback regarding performance and capability.




Customer orientation – accurately anticipates emerging and current client needs and establishes and maintains positive relationships with customers.




For additional details, please contact Cynthia McCutcheon:  [email protected] or call directly 902 405 3607.
Summit Search Group would like to thank everyone who applies.  All applicants will have a response relative to this opportunity.
Job ID
CM2058
City
Halifax, NS
Remuneration
Depends on Experience
Recruiter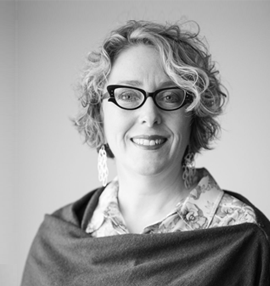 Categories:
Accounting and Finance
Apply Online
If your qualifications are a match for this position please apply online for immediate consideration. Thank you for your application.
Position Applying For:
Director of Finance (CA) (CPA)