Director of Operations
Our client, O&T Farms, a leader in animal nutrition, has an immediate need for a Director of Operations in Regina, Saskatchewan.
Working in alignment and conjunction with the President, CEO, and Director of Business Development, the Director of Operations will provide senior level strategic direction, planning and coordination for operations, logistics, maintenance and compliance/quality assurance.
The Director of Operations, as part of the senior team, will participate in determining the strategic direction of the company.  This includes strategic and financial analysis, planning and execution of future business expansions, and analysis of new product and market opportunities.  
Communicate corporate vision, mission, values and strategic directions to direct reports and throughout the organization
Develop KPIs and benchmarking for areas of responsibility
Assist in implementation of software program
Develop personnel in areas of responsibility to be better managers, supervisors
Provide input into budgets, business plans, projects
Foster a culture of execution and accountability, set stretch targets and objectively measure progress
Ensure that all operations have the technical, human and production resources to execute strategy
Collaborate with leaders from sales, marketing, research, nutrition and administration to ensure operations, logistics, compliance and maintenance are working in concert to achieve Company goals
In addition, the Director of operations will be directly accountable for leading the following departments:
Operations
Provide leadership and direction to the operations (manufacturing) department. 
Ensure a healthy and safe work environment for all employees
Ensure compliance is  maintained with federal, provincial and municipal regulations
Ensure compliance with HACCP, CFIA and other feed and quality programs
Ensure all products meet nutritional guarantee, handling and storage requirements
Ensure production is planned and executed to meet budgeted sales in all geographic areas
 
Logistics
Provide leadership to further develop the logistics department.  
Amalgamation of all rail, truck, van, container, transloading and storage operations into one department
Measurement and analysis of revenue, costs, and strategies for achieving efficient operation and  cost to customer
Negotiation of best rates and best service in all logistical areas
Ensure compliance and service from transloaders is an extension of O&T Farms
Ensure a good inventory plan is in place and executed to cover all customer sales
 
Compliance – Quality Assurance, HACCP, Safety, Organic etc
Continue to develop the framework for Quality Assurance, HACCP, CFIA, Safety, Organic, Non-Gmo and new areas as they develop.
Ensure a good working relationship between Operations and Compliance areas.
Ensure continuous learning and improvement to products and operations
Ensure that all certifications and compliance activities are up to date and new additions are completed in a timely manner
 
Maintenance & Capital
Development and implementation of strategies to minimize downtime and maximize production.
Ensure preventative maintenance plan is adequate and executed.
Analysis of external versus internal execution of projects
Develop short and long term capital plans.  Integral in planning additional or new capacity.
Please submit your cover letter and resume directly to Matt Erhard at Summit Search Group at matt.erhard(a)summitsearchgroup.com or by calling (204) 926-8896.
Job ID
W731
City
Regina, SK
Remuneration
Recruiter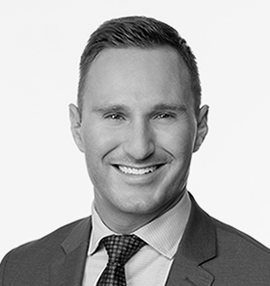 Categories:
Operations
Project Management
Supply Chain
Management
Other
Administrative
Apply Online
If your qualifications are a match for this position please apply online for immediate consideration. Thank you for your application.
Position Applying For:
Director of Operations
*If you experience trouble submitting your resume' here, please email the recruiter directly, you can find the recruiter's email address next to photo of the recruiter above, or contact your our local office.