Director of Sales
The Director of Sales will be responsible for developing and implementing the strategic short term and long term goals, as well as coaching and mentoring the sales team.  With a focus on providing product solutions to build and enhance strong relationships and to become a superior business partner to their clients.
Responsibilities: 
• Coach and mentor a team of sales representatives in various market segments to ensure a high level of quality service and results.
• Seek out major clients and form strong working relationships.
• Monitor the representatives' performance in relation to their performance objectives.
• Forecast sales and establish sales plans to meet market conditions.
• Direct the activities of sales personnel out in the field and represent the company to major customers, industry events, conferences, trade shows and exhibitions.
• Develop strategic product plans to align with the customer's needs.
• Analyze and track consumer and market trends in order to optimize prices and maximize market share, sales and profits while remaining competitive and innovative.
• Recommend pricing strategies to maximize ROI.
• Participate in Sales and Operations Planning process.
As the ideal candidate you are a forward thinking, demonstrated hands on leader who can provide the direction and vision to fuel the sales growth of the operation with a strong focus on achieving results. With a heightened sense of urgency, the ideal candidate would be extremely detail oriented, possess an entrepreneurial drive with superior interpersonal and communication skills, a strong business sense and an ability to analyze data and industry trends.
As an expression of interest, please forward your resume and cover letter to Gail Eckert, Summit Search Group at gail.eckert@summitsearchgroup.com.  For all job opportunities, please visit us online 
Job ID
WG421
City
Saskatoon, SK
Remuneration
Recruiter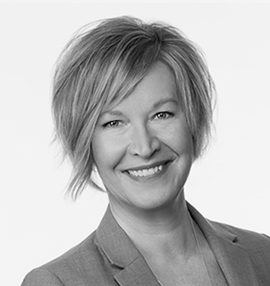 Categories:
Marketing
Sales
Sales Management
Management
Information Technology
Apply Online
If your qualifications are a match for this position please apply online for immediate consideration. Thank you for your application.
Position Applying For:
Director of Sales
*If you experience trouble submitting your resume' here, please email the recruiter directly, you can find the recruiter's email address next to photo of the recruiter above, or contact your our local office.