Director of Sales
Join Western Canada's premiere publisher of Agricultural news in the role of Director of Sales!
The Western Producer is Western Canada's largest weekly farm paper, delivering a comprehensive package of information to farmers since 1923.   Considered the leading farm paper in Western Canada for both production and management information, The Producer enjoys wide circulation throughout the Prairies.  Every week farmers and agri-business readers can trust award-winning agricultural journalism, industry features, market information, livestock industry coverage, Ag finance and farm living. The Producer is division of Glacier Farmmedia (GFM), Canada's premier publisher of Ag newspapers, magazines, specialty publications and Ag web sites.  
The Glacier FarmMedia's (GFM's) Director of Sales is responsible for developing, expanding and maintaining advertising sales, providing sales leadership with a particular emphasis on identifying and prospecting new customers and recognizing opportunities to drive profitable revenue from print, digital, and social media products. The ideal candidate will also help develop and implement the strategic short term and long term goals in order to provide product solutions to build and enhance strong business relationships and to ultimately become a superior business partner to GFM's advertising clients.
Responsibilities: 
• Coach and mentor a team of sales representatives in various market segments to ensure a high level of quality service and results. 
• Seek out major clients and form strong working relationships with the premiere buyers in their industry.
• Monitor the representatives' performance in relation to their performance objectives. 
• Forecast sales and establish sales plans to meet market conditions.
• Direct the activities of sales personnel out in the field and represent the company to major customers, industry events, conferences, trade shows and exhibitions.
• Develop strategic product plans to align with the customer's needs. 
• Analyze and track consumer and market trends in order to optimize prices and maximize market share, sales and profits while remaining competitive and innovative.
• Recommend pricing strategies to maximize ROI. 
• Participate in Sales and Operations Planning process. 
As the ideal candidate you are a forward thinking, demonstrated hands on leader who can provide the direction and vision to fuel the sales growth of the operation with a strong focus on achieving results. With a heightened sense of urgency, the ideal candidate would be extremely detail oriented, possess an entrepreneurial drive with superior interpersonal and communication skills, a strong business sense and an ability to analyze data and industry trends.
 
As an expression of interest, please forward your resume and cover letter to Gail Eckert, Summit Search Group at gail.eckert@summitsearchgroup.com.  For all job opportunities, please visit us online 
Job ID
WG421
City
Saskatoon, SK
Remuneration
Recruiter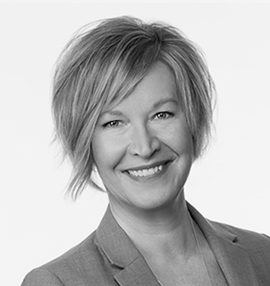 Categories:
Marketing
Sales
Sales Management
Management
Information Technology
Apply Online
If your qualifications are a match for this position please apply online for immediate consideration. Thank you for your application.
Position Applying For:
Director of Sales