Director People and Organizational Development
About Our Client:
Lambton College recently celebrated 50 years as a leader in post-secondary education.
For the past five decades, they have worked in partnership with the Sarnia-Lambton community to create a region of innovators, strengthening the local economy, and working to meet industry demand for skilled employees. Lambton College has grown to become the #1 Applied Research College in Canada and is proud to have a World Champion Enactus Team.  The College recently undertook the most significant infrastructure build in its 50-year history, with the renovation of the Centre of Excellence in Energy & Bio-Industrial Technologies and brand-new NOVA Chemicals Health & Research Centre, and Athletics & Fitness Complex. The improved infrastructure will further position Lambton College as a provincial leader in educational programming while enriching the student experience on-campus.
Position Scope:
The Director People and Organizational Development is responsible for the delivery of the following corporate services in support of the College's strategic directions and operational priorities: Organizational Development, Employee Relations and Strategic Workforce Planning. These corporate services enable the organization to ensure that it has the appropriately skilled human resources to achieve its goals.
Responsibilities:
Organizational Development (OD)
Plans, organizes and directs portfolio activities and systems activities within the portfolio focused upon the following areas:
Organizational Assessment, Design and Development demonstrated by leading OD consulting and talent development strategies and initiatives, assessing/ diagnosing organizational needs, designs and developing, implementing and evaluating targeted organizational learning/ development plans along with associated interventions, oversees development and implementation of programs and resources that build leadership and management capabilities across all levels.

College Leadership Team (CLT) Leadership Development, demonstrated by maintaining a current and evidence informed performance management system for CLT, developing and implementing an ongoing robust professional development program for CLT aligned with the strategic priorities for the College.

Change Leadership demonstrated by actively participating in and providing guidance/ leadership to CLT, key committees and project teams to ensure best practices related to change management principles are incorporated into change initiatives, fosters interdepartmental collaboration to enable innovative approaches to change and strategic initiatives.

Employee Engagement as demonstrated by being responsible for aspects of and serves as the operational lead for the College's annual Employee Engagement Survey process, providing guidance and advice to manager's on employee engagement related issues (i.e. interpretation of survey results, communications with team members, development of action plans in response to survey results).
Strategic Workforce Development
Plans, organizes and directs portfolio activities and systems activities within the portfolio focused upon the following areas:
Within the context of transformations associated with Industry 4.0, development and maintenance of a long-term strategy, incorporating an integrated approach involving Business Unit Planning and Workforce Analytics, proactively ensuring the current and future workforce incorporates critical skills and jobs in support of the strategic focus of the College.

Supporting the ongoing development of leadership capacity within the organization through the ongoing maintenance of a Corporate Succession Plan Framework.

Ensuring a robust recruitment and selection program promoting excellence and diversity.

Develop and implement strategy to support employee recognition and retention
Employee Relations 
Plans, organizes and directs portfolio activities and systems activities within the portfolio focused upon the following areas:
Responsible for providing senior strategic direction of the Human Resources department and oversight of the leadership and functional management within the department.

Analyzes human resource trends and indicators to identify opportunities for efficiency and continuous improvement.

Provides management with consultation, guidance and coaching for complex, sensitive and high-risk employee relations matters.

Builds collaborative relationships with bargaining unit and administrative staff association leaders to appropriately address human resources related issues, challenges and trends

Supports College management adherence to applicable collective agreements, College human resources policies and applicable labour related legislation.
Required Skills and Knowledge:
Highly developed skills in the areas of leadership, labour relations, alternative dispute resolution, and organizational development.

Ability to set priorities, meet deadlines and manage multiple projects in a complex, multi-stakeholder environment.
Strong orientation to building relationships and delivering quality service to clients, with the initiative and drive to work with complex issues through to completion.
Education and Experience:
 

Master's degree

12+ years progressive experience in a related role
Application Instructions: 
To apply, please send a resume to Lisa Armstrong at [email protected]
The deadline to receive applications is July 19th, 2019.
Summit Search Group is a fair and equitable search firm. We welcome and encourage applications from people with disabilities. Accommodations are available on request for candidates taking part in all aspects of the recruitment and selection process.
Job ID
LA0516
City
None
Remuneration
Competitive compensation package + benefits
Recruiter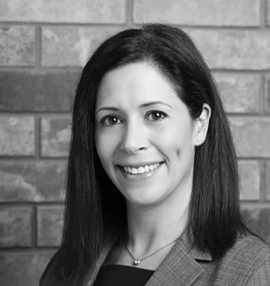 Categories:
Human Resources
Apply Online
If your qualifications are a match for this position please apply online for immediate consideration. Thank you for your application.
Position Applying For:
Director People and Organizational Development