Director, Strategic Sourcing and Vendor Management

On behalf of our client, Manitoba Public Insurance, the Crown corporation that delivers insurance, registration and licensing services to Manitoba drivers, we are recruiting a Director, Strategic Sourcing and Vendor Management in Winnipeg, Manitoba.
Reporting directly to the Vice President, Information Technology, Business Transformation and Chief Information Officer (CIO), the Director, Strategic Sourcing and Vendor Management is responsible for corporate wide purchasing and sourcing engagements, IT managed services, and long term strategic vendor partnerships. This includes vendor relationship management, management of vendor support agreements service level agreements and negotiation of all agreements.
Providing support, advice and direction to the entire organization, the directorate is promoting and maintaining a disciplined, centralized vendor management approach and framework with strategic partnerships and strong working relationships to ensure that the Corporation achieves its objectives.
Key Responsibilities
Oversee and lead all strategic vendor relationships and performance management
Responsible for contract life cycle and contract changes and supports team in recommended terms and conditions of service agreements.
Leads the negotiations for all large strategic contracts and provides negotiation direction, leadership and advice for all non-strategic contracts to staff members.
Ensuring compliance to policies, standards, business rules, and legal agreements while actively seeking to improve value via alignment to corporate needs and industry best practices
Establishing and executing all Vendor Management functions focusing on Vendor Relationship Governance, Contract Management and ensuring value added services are maximized in all strategic vendor engagements.
Working closely with the Information Security Office to ensure requirements are included in major agreements and related targets/service levels are achieved.
Responsible for all activities of a Director, including management of a significant operating budget, participation in strategic planning, long term human resource planning, budgeting for special projects, and improvement initiatives.
Balance operational and project requirements in order to provide support for technical implementations of corporate initiatives through assigned work packages or corporate project teams.
Qualifications
Education and Experience
Degree in business, computer science or related discipline.
10+ years related senior level experience in vendor management and client relationships, including five years of management experience
Experience must include contract negotiation, strategic vendor engagements, sourcing and technology, and infrastructure managed services
Centre for Outsourcing Research and Education (CORE) Accredited Outsourcing Professional (AOP) designation or equivalent industry certification is an asset.
Technical Knowledge and Skills
Advanced knowledge of strategic vendor management frameworks and governance models.
Ability to engage in strategic planning and to communicate the corporate vision to staff.
Ability to manage multiple strategic vendor relationships including contracts, deliverables, disputes and service level performance.
Ability to use technology to its maximum potential, including the establishment of a collaborative environment to support group work.
Advanced knowledge of managed services of medium-sized systems environment including, network, server, storage, operations, database, systems management and data centres.
Advanced knowledge of complex, multi-platform environments including technologies such as Wintel, Unix, Cisco, VMware / virtualized server environments.
Working knowledge of information frameworks, such as the IT Infrastructure Library (ITIL) and Control Objectives for Information and Related Technology (CobiT).
For the full job description and opportunity profile, please reach out to Summit Search Group. If you want to make an impact on the direction and success of Manitoba Public Insurance, we want to speak to you. Please contact Jessica Willis or Matt Erhard from Summit Search Group in confidence at [email protected], [email protected]
Job ID
WJ319
City
Winnipeg, MB
Remuneration
Recruiter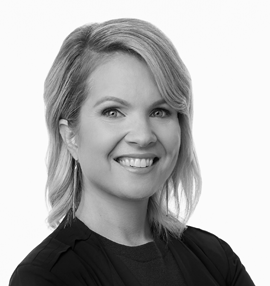 Apply Online
If your qualifications are a match for this position please apply online for immediate consideration. Thank you for your application.
Position:
Director, Strategic Sourcing and Vendor Management