District Sales Manager – Construction & Industrial Industry!
Summit has partnered with a North American industry leader specializing in the construction and industrial segment.
Their leadership team is hiring a Regional Sales Manager! The RSM is primarily responsible for driving sales activities within assigned territory by managing sales team, performing sales forecasts, ensuring sales revenue and profit growth, reviewing market analyses and monitoring pricing objectives.
Develop and implement strategic sales plans to accomplish regional sales goals.
Manage Sales Representatives to ensure market growth and business plan objectives are met.
Develop training and conduct performance evaluations for Sales Representatives.
Participate in the hiring and promotion of sales representatives.
Assign sales territories to Sales Representatives.
Deliver sales presentations to top customers in coordination with Sales Representatives.
Meet with top customers, assisting Sales Representatives with maintaining relationships and negotiating and closing deals.
Analyze sales statistics to assist in promoting sales decisions.
Analyze market data and opportunities to ensure proper sales coverage.
Communicate with leadership to ensure customer commitments are and opportunities are captured.
Collaborate with internal teams on Sales initiatives.
Coordinate marketing and advertising efforts for local market awareness.
Direct and participate in customer appreciation programs.
Gain personal awareness of the region.
Communicate with region staff regarding fleet requirements.
Monitor and evaluate the activities and products of the competition within assigned region.
What you should bring
Eight years of progressive operational management experience
Problem analysis and problem resolution at both a strategic and functional level.
Leadership abilities – demonstrated ability to lead people and get results through others.
Management – ability to organize and manage multiple priorities.
Change Management and Organizational development experience is a preference.
Sales, financial and employee development acumen.
Skills:
Strong customer orientation.
Employee training and development.
Good judgment and strong decision making skills.
Excellent interpersonal and communication skills.
Demonstrated problem solving and negotiation skills.
A strong team player, experience with high performance teams.
Commitment to company values.
Computer competence.
Ability to travel.
If you are looking for an exciting and rewarding career with a growth-oriented company, this might be the right place for you!
This is great opportunity to work for a well recognized and respected business. Please send resume to Shannon A. Terpstra – terpstra@summitsearchgroup.com
Please include a summary of your related experience and why you feel you are a good fit.
Keywords: Fastenal, Acklands Grainger, HILTI, John Deere, CAT, Hyundai, Cooper, BlueLine, United, PowerGen,
Job ID
City
Toronto, ON
Remuneration
Recruiter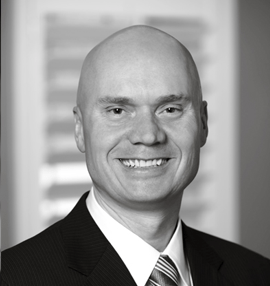 Categories:
Sales
Sales Management
Apply Online
If your qualifications are a match for this position please apply online for immediate consideration. Thank you for your application.
Position Applying For:
District Sales Manager – Construction & Industrial Industry!