Ecommerce Manager
Our client is a consumer-packaged goods company with solid roots in Canada and, a growing base of business in the USA. Their company and product portfolio are currently undergoing transformation fueled by increasing consumer preferences to shop online; a phenomenon which is being further accelerated by COVID-19.
Our client is seeking an E-Commerce Manager to ensure:
·       They remain relevant and available for their customers where and how they want to shop;
·       To enhance their ability to engage and, acquire new customers;
·       To protect and enhance the relationships that have built their business by ensuring the brand presence and, product reviews drive both online and, offline sales.
Our client is based in the Fraser Valley of BC. Although this position is available to be worked from remotely, the successful candidate should be willing to commute to the area when required.
As a natural collaborator, the E-Commerce Manager will partner with the marketing, sales, and operation teams to ensure the e-commerce strategic plan works in-partnership with internal stakeholders.
Responsibilities :
Strategic Planning and Reporting
Develop, implement and manage the e-commerce strategy that supports the strategic and financial targets of the company.
Identify market demands and establish sales plans; including budgeting for the sales targets and proactively forecasting any demand shifts to adjust the sales budgets and strategies on an ongoing basis.
This position is required to be current with industry best practices for web/mobile e-commerce features and functionalities.
Establish and track growth metrics, such as online traffic, orders per hour, order engagements, and conversions.
Vendor Management
Liaise with customers/vendors to create a working partnership and assist with onboarding (i.e., vendor/customer setup) and product delivery process.
Analyze site performance on select metrics and KPIs and distribute reports to effect change and improvement inside the organization.
Manage product catalog, vendor relationship, and promotional planning.
Manage the organization and publishment of the product data on primary eComm platforms to ensure a true representation of company standards and product quality.
Strategize promotional efforts by utilizing various marketing tools and resources to realize sales objectives and capitalize on market demands.
Manage product page attributes and deliver approved content for primary eComm platforms to ensure e-commerce sales conversions.
Actively monitor product reviews; this includes responding to negative reviews as well as highlighting positive reviews to instill consumer confidence in the product and brand.
Participate in Search Engine Optimization to ensure the product page details are easily identifiable through optimization of organic searches to minimize costs for any paid searches.
Internal Relationship Management
Partner and liaise with various departments inside the company (supply chain, finance, marketing, sales, warehouse, customer service, etc.) to ensure collective success.
Works alongside the marketing team to oversee product launch processes on e-commerce platforms to ensure all products are strategically categorized for maximized selling exposure. Work with the Marketing department to help establish marketing budgets and ensure focus towards spending on targeted product promotions.
Skills & Abilities
Self-motivated to meet high standards, entrepreneurial; results-oriented and focused on providing outstanding service while meeting sales goals; driven to follow through on commitments and meet deadlines.
Organized & resourceful, detailed planner who manages time wisely, remains focused under pressure, develops solutions, an effective multi-tasker.
Ability to build and maintain positive, trusting relationships with customers and internal key stakeholders. Experience working as part of a cross-functional team.
Strong communicator with excellent written and oral communication skills; presents ideas clearly via phone, video, email and face-to-face conversations and formal presentations to groups.
A multitasker who can balance creativity, analytics and strategic thinking while making quick progress in the rapidly evolving e-commerce landscape
Strong time management with the ability to move at the speed of e-commerce without losing sight of the larger strategic implications.
Solution oriented with the ability to fight fires and provide solutions in a constantly changing, fast-paced work environment
Understands business processes and selling dynamics; adept at navigating internal and external relationships and influencing people to achieve favourable goals and results.
Excellent interpersonal skills and the ability to exhibit a senior level of professionalism.
Proactive approach; always seeking new and innovative strategies and ideas with a "can do" attitude
Qualifications
Equivalent to a Bachelor's Degree Program in relevant discipline;
2+ years of experience in E-Commerce Account Management; and/or vendor management experience responsible for driving online sales for retailer either in a buying, merchandising or marketing capacity;
5+ years of relevant sales or marketing experience, preferably with consumer package goods;
Digital marketing experience with demonstrated understanding of how to use marketing levers to drive growth;
Consumer Packaged Goods (CPG) industry experience desirable;
Advanced proficiency with Microsoft Office (Word, Excel, Teams and PowerPoint);
Must hold a valid passport, with the ability to travel Internationally;
Criminal Record Check: must not have criminal charges or convictions related to the employment position
Salary, bonus, and benefits will be discussed in detail with candidates selected for interview
We would like to thank all applicants for their interest; however only those candidates selected for an interview will be contacted.
Job ID
VCR2020-48
City
Langley, BC
Remuneration
$100,000 - $120,000 plus executive bonus, and benefits
Recruiter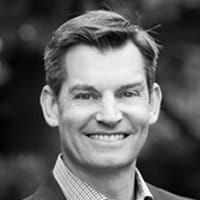 Apply Online
If your qualifications are a match for this position please apply online for immediate consideration. Thank you for your application.
Position:
Ecommerce Manager