eCommerce Manager
As an eCommerce Manager, you will be responsible for driving our websites to best in class for user experience and sales. Owning the website conversion rate, impressions and overall website health and performance in addition to driving a development team to create the website into a flagship store. The candidate will need a passion for technology and an entrepreneurial mindset to drive results.
As the eCommerce Manager, you will:
Be proficient in Google Analytics and a variety of website enhancing tools.
Be proficient in SEO tactics and how to grow organic web traffic
Manage a team of individuals to execute web projects from small to large. Collaborating across departments and leading project teams to stay on task and on budget.
Have a solid knowledge of web server function, including common server error codes (e.g. 404).
Use a variety of tools, inspect websites for on-page, off-page and technical issues.
Identify areas of opportunity that impact online performance and SEO.
Provide insightful analyses and commentary addressing KPI trends and progress
Provide actionable recommendations aimed at addressing gaps in performance, leveraging current strengths, and building on past successes to take advantage of recognized opportunities.
Have a solid knowledge of the search engine spidering, crawling and indexing process, while understanding the importance of XML sitemaps, robots.txt files and 301 redirects to those processes.
Conduct content gap analyses and develop content creation strategies/roadmaps.
Apply, and be able to explain, SEO best practices for site navigation, bread crumbing, internal links (including anchor text optimization), and HTML sitemaps to client websites.
Clearly convey campaign progress, priorities, issues, concerns, new strategy ideas, etc. to coworkers and team.
As a successful candidate you will be able to (or possess):
Create and execute effective strategies to drive website sales and user experience
Measure the success campaigns with use of web analytics and campaign management tools;
5-10 years of relevant experience managing an ecommerce site
Knowledge of HTML, JavaScript, Bootstrap and CSS
Substantial experience with the web development process;
Sound technical understanding of how search engines, web servers and user agents work;
Experience using SEO campaign management software (such as BrightEdge, SEMRush, Moz);
Experience optimizing user experience online and ongoing development to innovate and drive higher conversion rates at all levels.
Up-to-date understanding of organic search trends, including search engine algorithm changes, the latest tools and technologies;
Job ID
W714
City
Winnipeg, MB
Remuneration
Recruiter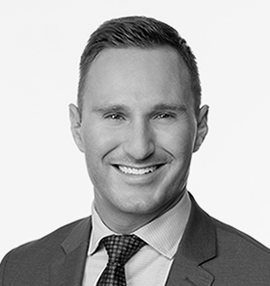 Categories:
Marketing
Sales
Sales Management
Management
Apply Online
If your qualifications are a match for this position please apply online for immediate consideration. Thank you for your application.
Position Applying For:
eCommerce Manager
*If you experience trouble submitting your resume' here, please email the recruiter directly, you can find the recruiter's email address next to photo of the recruiter above, or contact your our local office.