Executive Director / Registrar
The College of Audiologists and Speech – Language Pathologists of Manitoba (the College) registers and regulates Audiologists and Speech – Language pathologists in Manitoba. The College's mission is to serve the public interest by regulating the two professions. The overall goal of the College is to ensure Manitobans have access to safe, ethical, and high-quality care.

Reporting to Council, the Registrar will provide overall operational leadership to the College in implementing strategic plans to advance its vision, purpose and goals.
PREFERRED KNOWLEDGE, ABILITY AND EXPERIENCE:
Previous successful management and leadership experience
Participation in the development, evaluation and implementation of strategic plans.
Financial management, office administration, human resource management and public affairs
Contract management
Diplomatic skills which include the ability to facilitate mutually beneficial solutions with various stakeholders
Knowledge of governance principles and practices and the role of a regulatory college
Experience in the regulatory environment and a good working knowledge of the Regulated Health Professions Act and related Acts
Policy development
Knowledge of the application of standards of practice, policy and guidelines
Organizational and problem-solving skills, with ability to make decisions while dealing with competing priorities
Identifying issues, potential risks to the College and making recommendations for action
Preparing and distributing timely Council and Committee agendas, minutes and associated documents as per College policy.
Preparing and presenting comprehensive and objective background information to inform Council decisions
Organizing, facilitating and participating in annual strategic planning with Council
Drafting and revising policies in the interest of the College or at the request of Council
Managing the financial and human resources of the College in accordance with College policy and within the approved budget
Managing College contracts and financial commitments in accordance with College policy
Implementing processes, procedures and resources to support members of the College to achieve regulation requirements
Maintaining a register of Audiologists and Speech – Language Pathologists in compliance with provincial legislation
Ensuring the registration of members and issuance of certificates of practice and advanced competency are carried out in accordance with regulations
Ensuring compliance with the Regulated Health Professions Act
Participation in the Canadian Alliance of Audiology and Speech-Language Pathology Regulators
Participation in the Manitoba Alliance of Health Regulated Colleges (MAHRC)
To apply for this role, please submit your resume to Matt Erhard at Summit Search Group or for more information please call (204) 926-8896.
Job ID
W720
City
Winnipeg, MB
Remuneration
Recruiter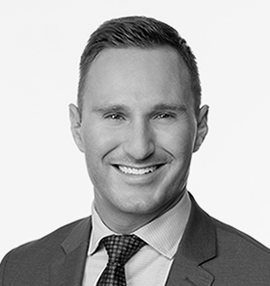 Categories:
Human Resources
Other
Administrative
Apply Online
If your qualifications are a match for this position please apply online for immediate consideration. Thank you for your application.
Position Applying For:
Executive Director / Registrar
*If you experience trouble submitting your resume' here, please email the recruiter directly, you can find the recruiter's email address next to photo of the recruiter above, or contact your our local office.