Executive Director
About Our Client: Our client is a very well-established and highly respected organization specializing in high quality seniors' services, care and retirement residences.
Position Scope: Our client is looking to hire an Executive Director for a facility located in the Stratford area. The Executive Director directs, manages, oversees, participates in and maintains the overall operations of the facility activities, both internal and external and assures quality care is provided to their residents. The Executive Director coordinates these activities to ensure compliance with established standards as set out in the various legislations that affects the facility.
This individual promotes public relations and must possess the skills necessary to make the independent decisions, as well as provide the leadership and possess interpersonal skills to be able to communicate with staff, the community, the executive team, residents and other stakeholders.  This person will also have sound knowledge of all federal, provincial, and municipal regulations that affect the operation of the facility, especially those faced given the current COVID pandemic.
Responsibilities:
Reporting to a Senior Executive/VP, this role is responsible for the operation and all aspects of the facilities.
Ensure the proper financial operation and monthly budgets.
Assists with Employee Relations in union matters related to contract negotiations, grievance procedures and Union-management relations.
Responsible for any federal, provincial, or municipal inspections. Responds to areas of non-compliance and recommendations after reviewing action plans with VP of Operations.
Assists in preparation of the annual budgets, operational and capital.
Oversee the resident admission policies with the Director to ensure optimization.
Communicate and meet with residents and families to resolve problems, concerns, complaint, and reviews suggestions on an ongoing basis
Is knowledgeable about the Resident Rights and Responsibilities and assists staff to respect and promote it.
Responsible for hiring and performing standard and regular evaluations for staff. employees/department heads and reviews their work progress regularly.
Develop and maintain an emergency disaster plan and proper fire safety plan, implementing it in the normal operation of the facility.
Ensure that the facility wide Quality Improvement Program is implemented and ongoing.
Ensure that the facility wide Infection Control Program is implemented and ongoing.
Required Skills and Knowledge:
Strong leadership experience, with the ability to strategically manage and lead staff.
Knowledge of Occupational Health and Safety Act and the regulations that apply to the work in this sector
Demonstrated personal code of ethics and ability to work in a confidential manner
Excellent English verbal and written communication skills, with the ability to communicate with a variety of internal and external stakeholders.
Education and Experience:
7 + years of relevant work experience, with a minimum 3 years' experience in a senior leadership position within the Retirement OR Long-Term Care sector.
University Degree, a Nursing background or RN Designation is also strongly preferred.
Experience in a unionized environment, including demonstrated ability to negotiate and influence within that environment.
Application Instructions:
To apply, please send a resume to Lisa Armstrong, Director Recruitment at [email protected]
Summit Search Group is a fair and equitable search firm. We welcome and encourage applications from people with disabilities. Accommodations are available on request for candidates taking part in all aspects of the recruitment and selection process.
Job ID
LA1203
City
Remuneration
Competitive compensation package + benefits
Recruiter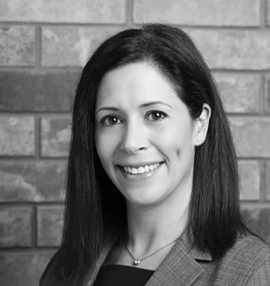 Apply Online
If your qualifications are a match for this position please apply online for immediate consideration. Thank you for your application.
Position:
Executive Director