Financial Analyst
About Our Client: Our client is a boutique real estate development, asset management and investment firm.
Position Scope:
Our client is looking for an experienced Financial Analyst to join their team. Reporting to the Director of Finance, the Financial Analyst will be involved in new acquisitions, projects under development, asset management, and other ad hoc initiatives.
Responsibilities:
New Acquisitions
Assist with evaluating new real estate opportunities including completing scenario and sensitivity analysis.
Create detailed cash flow projections of new development opportunities as well as reforecast cash flow projections for projects under development.
Support the due diligence process, including review and research of leases and other legal agreements, municipal fees and levies, development costs and other information that impact the capital investment decision.
Liaise with internal/external stakeholders from various disciplines such as Development and Planning, Sales and Marketing, Construction, Engineering, Legal, Accounting, Property Management, etc. to understand and integrate expected revenue and development costs assumptions within financial models.
Assist with the preparation and presentation of business cases to the senior management team including identifying risks and risk-mitigating strategies to achieve corporate objectives.
Projects Under Development
Provide support in the creation and implementation of standard processes and procedures as they relate to financial monitoring and reporting for internal reporting as well as external reporting to partners and lenders.
Ensure all Leasing, Sales, Accounting and Construction reports reflecting expected revenue, costs incurred, statutory holdbacks, deposits and recoveries are accurately reflected in regular proforma updates with variance reports detailing changes to project proformas.
Review plans, development schedules and construction schedules for new and existing developments and reflect revisions to plans and schedules in proforma as directed.
Monitor financial performance and project timelines and advise of variances and their impact to approved as well as anchor business plans.
Become familiar with project financing arrangements for existing projects and assist in the preparation of financing packages for ongoing submissions to lenders.
Assist in the preparation of look-back analysis for projects at or nearing completion.
Asset Management
Monitor and evaluate the performance of existing real estate assets under management.
Assist in the creation of business cases and/or recommendations that maximize the value of assets.
Assist in the preparation of financing packages for submission and ongoing reporting to lenders.
Other
Research, analyze and assist in the drafting of internal reports on real estate investment-related economic statistics, market data and key metrics.
Research and assist in the preparation of business development presentations.
Assist in various duties and assignments, as assigned.
Required Skills and Knowledge:
Strong oral and written communication skills with the ability to effectively communicate across all levels within, as well as outside the organization.
Excellent organization and time management skills and the ability to deal with changing priorities in a dynamic environment.
Strong work ethic and sense of urgency in meeting deadlines.
Detail oriented and responsible individual with a proven track record of taking ownership.
Proven financial and analytical skills as applied to sophisticated valuation models, scenario analysis and sensitivity analysis.
Knowledge of finance and accounting principles as applied to real estate development, project financing and asset management.
High level of proficiency in Excel, Word and PowerPoint.
Education & Experience:
Bachelor's Degree in business/commerce, real estate, or a related discipline with a strong academic record.
A professional designation would be an asset such as MBA, Chartered Professional Accountant (CPA) or Chartered Financial Analyst (CFA).
Minimum two years professional work experience within the Real Estate Industry.
Application Instructions: To apply, please send a resume to Amanda Graham at [email protected]
Summit Search Group is a fair and equitable search firm. We welcome and encourage applications from people with disabilities. Accommodations are available on request for candidates taking part in all aspects of the recruitment and selection process.
Job ID
AG1130
City
Toronto, ON
Remuneration
Competitive compensation package + benefits
Recruiter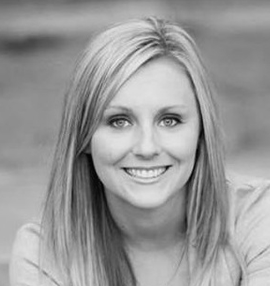 Apply Online
If your qualifications are a match for this position please apply online for immediate consideration. Thank you for your application.
Position:
Financial Analyst