Fire Alarm Technician – CFAA certified
Great opportunity for CFAA certified technician in Winnipeg!
Our client is a Manitoba owned full-service fire suppression business which includes fire alarms and automatic sprinkler systems.  Established in 2001, they have evolved their business and experienced rapid growth to meet the needs of their customers.
POSITION SUMMARY 
Reporting to the Fire Alarm Division Manager, Fire Alarm Technician is responsible for inspections, installations and repairs to fire alarm panel systems, emergency lighting and fire extinguishers as required by local and national fire codes. This role will also entail cross-selling or upselling of other company products and services where appropriate to promote customer retention and high quality customer services. This role will work closely with the Service Coordinators.
Position Responsibilities:
Perform and complete service orders for inspections, installations, repairs and product sales as scheduled and/or assigned by the Service Coordinator or Fire Alarm Division Manager in a time sensitive manner
Advises Service Coordinator and/or Fire Alarm Division Manager of any unexpected changes in assigned work order schedule based on customer needs and/or parts or service issues
Examines work, tests and ensure that equipment is functioning properly before leaving the shop or the customer's location
Delivers equipment or product orders to customers as required
Identifies and documents deficiencies on a "Proposal for Repairs" report and submits to Service Coordinators for further action
Actively pursues opportunities for cross or up-selling of other Company products and services
Must ensure the service vehicle has sufficient tools, equipment and product on hand for the required work order completion
Prepares and completes a "inventory request form" for any missing or required parts and/or products and places the written request in the "order bin" outside of the purchasing office in a timely manner for the Inventory & Purchasing Coordinator to handle
Provides daily feedback to Service Coordinator on the status and outcome of all assigned service orders and inspections and any additional service work to be scheduled as a result
Submits completed service order and/or inspection paperwork to the Service Coordinator, with all parts and work hours accurately completed to ensure proper billing to the customers on a daily basis. Maximum time frame for submission of documents is weekly; namely by Friday
Must report any vehicle maintenance issues or pending repairs required to the Fleet Manager as soon as they are observed
Must complete, obtain and maintain all required certifications and safety training for performance of duties
Must be available to be on emergency call-outs on a rotational basis
Must be willing to travel as directed by the Division Manager
Must attend and participate in any new product or service training requirements
Must attend and participate in all safety, service and general staff meetings as required
Position Requirements:
Minimum education requirement: Grade 12 graduate
Additional education and/or training from a technical college program is highly desirable
Must have a working knowledge of current local and national fire codes
Alarm technicians must have

 

CFAA

 

certification
Must be willing to obtain additional training and education to keep current on industry changes, new products and processes and other relevant information
Must have a minimum 3 to 5 years direct industry experience
Must have ability to multi-task and work effectively with minimal direction or supervision
Must be very flexible and able to adapt easily to schedule changes
Must be an effective problem solver while demonstrating good judgement
Must possess effective organization and time management skills
Must have and maintain a valid Manitoba Drivers' License and clean driving abstract
Must present a professional image & behaviours on job sites or in public when dealing with customers, vendors, other service providers and with fellow staff members
Must have effective verbal and written communication
Must demonstrate effective people skills and demonstrate positive team player attitude
Job ID
WG362
City
Winnipeg, MB
Remuneration
Recruiter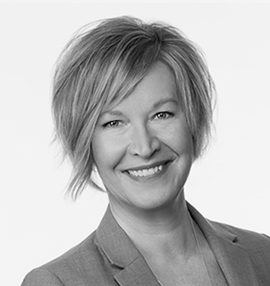 Categories:
Technician and Technologist
Apply Online
If your qualifications are a match for this position please apply online for immediate consideration. Thank you for your application.
Position Applying For:
Fire Alarm Technician – CFAA certified