FLEET MANAGEMENT COMPLIANCE OFFICER
Our client is a leader in the O&G Services Industry. They are currently searching for an individual to join their team as a Fleet Management/Compliance Officer and to manage safety compliance of the commercial fleet in conjunction with the requirements of the National Safety Code (NSC) across Canada.
RESPONSIBILITIES:
• Ensure all NSC and transportation requirements are being met in the provincial and federal jurisdictions across Canada.
• Develop and train employees operating fleet vehicles, focusing on hours of service and logbook compliance
• Maintain, update and audit records relating to driver logs, trip inspections, maintenance records and other supporting documentation to meet requirements of regulatory authorities
• Coordinate all commercial vehicle registration and insurance
• Ensure the vehicle database is up to date and coordinate all commercial vehicle registration and insurance
• Coordinate quotes and repairs on all accidents/incidents including administration of the insurance requirements where necessary
• Ensure integrity and reporting protocols of the GPS system on applicable units
• Work with suppliers and other departments in the development of all specialty vehicles
Qualifications:
• Relevant post-secondary education and/or relevant certifications/designations preferred; mechanical background would be an asset
• 3+ years of experience in transportation regulation
• Comprehensive knowledge of hours of service, logbook completion, pre-trip inspections, and weight/dimensions regulations.
• Experience with maintaining logbooks and driver files
• Experience with commercial driving training with respect to compliance
Email resume to mikeg@summitsearchgroup.com for immediate consideration.
Job ID
C9593
City
Calgary, AB
Remuneration
Recruiter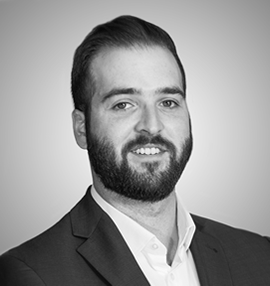 Categories:
Management
Apply Online
If your qualifications are a match for this position please apply online for immediate consideration. Thank you for your application.
Position Applying For:
FLEET MANAGEMENT COMPLIANCE OFFICER
*If you experience trouble submitting your resume' here, please email the recruiter directly, you can find the recruiter's email address next to photo of the recruiter above, or contact your our local office.