Formulation Scientist Biotechnology
Formulation Scientist:  Biotechnology
Our client continues to expand!
Reporting to the Director, Formulation Development; we are seeking a Formulation Scientist for our Biotechnology client.
Responsibilities/Accountabilities
This lab-based formulation research scientist position will be: 
Responsible for developing/evaluate lipid-based nano-particles formulation and novel delivery technologies to support the company's various product portfolio development.

Perform specific physio-chemical properties and degradation pathway studies for drugs (peptides/proteins/nucleic acids/small molecules/antibodies), excipients, lipids and polymers, and applying that knowledge to the successful development of lipid nano-particles formulation development and other novel drug delivery strategies.

Duties include planning, designing, executing, interpreting, and reporting results for new pre-IND products and carry out tech-transfer process.

Act as liaison between RD formulation development and GMP process development.

Corporate R&D programs integrate discovery, exploratory research, early formulation development, process development and clinical product development, the candidate must work and learn across multiple technical disciplines.
Knowledge
Understanding of organized bodies of information, usually of a factual or procedural nature, which if applied, makes adequate performance on the job possible. Examples, FDA Guidelines, Accounting principles, Quality System Regulations 
ICH, GLP and GMP guidelines.

 
Skills and Abilities
Hard Skills-
Hands on industrial experience in biotech/biopharma with experience in nano-particles drug product formulation, or equivalent in lab-based related academic research.

Hands on experience in analytical instrumentation (pH, HPLC, UV-Vis, NMR, LC/MS, GC-MS), DSC, Zeta potential and particle sizing.

Experience in bioconjugation, ligand synthesis and characterization.

Knowledge of lyophilization and lyo cycle development preferred.
Soft Skills – 
Good written and verbal communication skills.

Experience preparing research protocols and reports, presenting scientific data at RD meetings and conferences.

Team player with good inter-personal skills with demonstrated ability to work with cross-functional teams.

Ability to multi-task, prioritize assignments and perform well in a fast-paced company environment.
Required Work Experience
PhD (1-3 yrs of experience) of nano-particle formulation, drug delivery, and/or controlled release platform experience with education background in chemistry, biochemistry, bio-organic chemistry, pharmaceutical chemistry or pharmaceutics.
Education Requirements
Mandatory
PhD in Organic/Bio-organic chemistry/Biochemistry/Pharmaceutical Chemistry or Pharmaceutics. 
Additional Valuable Education
Formulation and Analytical development certification courses
For additional information on this very unique opportunity with a growing Biotech company, please contact [email protected]  902 405 3607 Summit Search Group would like to thank everyone who applies but only those who meet the criteria will receive follow up communications.
Job ID
CM2079
City
Halifax, NS
Remuneration
Depends on Experience
Recruiter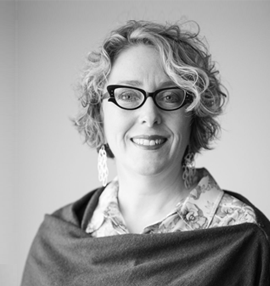 Categories:
Operations
Other
Apply Online
If your qualifications are a match for this position please apply online for immediate consideration. Thank you for your application.
Position Applying For:
Formulation Scientist Biotechnology