Franchise Business Owner
Summit Search Group has partnered with a global, leading organization to recruit a Franchise Business Owner in an exciting industry, in Regina, Saskatchewan.
Running a business can be easy. And simple. And profitable. It's also one of the best ways to generate the cash flow and profits that lead to a great lifestyle for you and your family.
There are many reasons that more than 1,000 people have chosen to enhance their lives by becoming a franchise owner for this organization. In fact, the business is truly what you make of it and that can mean something different to everyone.
World's leader: We are the leader in our industry worldwide and we're the first firm to franchise.
Proven system with 25 years in the market: Our systems have been tested and proven and have been working for businesses for over two decades now.
The size of our network: We are a large format franchise with over 1,000 owners in more than 70 countries – and growing.
A wide range of products: We offer a wide range of products tailored to help small-to-medium sized businesses. Additionally, our franchise partners have multiple revenue streams for long-term profitability.
Brand position: We are not only a leader in the business community, we continue to expand our reach through community and nonprofit initiatives worldwide.
Successful franchisees: While many franchises shy away from disclosing potential earnings, we have included Item 19, known as the Earnings Claim, in our Franchise Disclosure Document. We take great pride in the fact that our owners earn significantly higher income than those with other companies.
Happy franchisees: We have been consecutively ranked in the top 50 franchises by the Franchise Business Review on the level of franchisee satisfaction within our system.
Ecstatic customers: We reach 15,000 customers a week on average, and the business clients we work with are ecstatic about the results we provide in their businesses.
High Praise: We are regularly recognized by independent organizations as a leader in the industry and finds itself among the ranks of Entrepreneurs Magazine Top 500 Franchises annually.
Additional Recognition: We are also recognized within the franchise community as a top franchise for Veterans and has been recognized by Global Gurus, Global Franchise Awards and Forbes as a leader in the business realm.
For more information on this exciting business venture, please contact Matt Erhard at Summit Search Group.
Job ID
W702
City
Regina, SK
Remuneration
Recruiter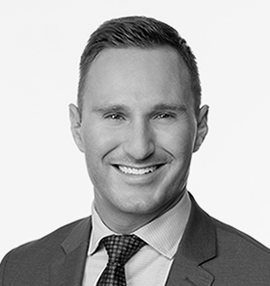 Categories:
Human Resources
Marketing
Operations
Sales
Sales Management
Management
Administrative
Apply Online
If your qualifications are a match for this position please apply online for immediate consideration. Thank you for your application.
Position Applying For:
Franchise Business Owner