Human Resources Generalist
HR Generalist, Talent Acquisition & Onboarding
*Please note that due to the current COVID situation, this will be a remote working role until further notice.
Located in the Fraser Valley, our client is a CPG company looking to add an HR rock star to their growing team! At this time, they are seeking an HR Generalist, Talent Acquisition & Onboarding who will play a key role in creating, supporting, and overseeing the total reward programs, talent attraction, recruitment, and onboarding of the workforce.
This role is responsible for programs that support the company in attracting top talent, selecting the right candidates, and managing programming to support new employee onboarding and orientation. As a natural people person, this role acts as the face of the employer brand during the talent acquisition process, ensuring that the employer brand, values, culture and mission are aligned with potential candidates.
Responsibilities
As a member of the HR team, the Generalist will assist in the following:
Total Rewards: Responsible for the administration of the Total Rewards Programs designed to attract and retain high caliber talent.
Talent Attraction: Build and continuously improve Talent Attraction initiatives and processes to efficiently attract, source the best candidates, and build a pipeline of qualified talent.
Recruitment: Responsible for the full cycle recruitment processes for all open and upcoming positions; leveraging applicant tracking technology and systems.
New Employee Onboarding: Supports and works with hiring managers to successfully onboard new employees focused on their first day to one-year anniversary.
Qualifications
Post-secondary education with a focus on Human Resources is preferred.
2-3+ years of generalist human resources experience with proven experience in the areas of recruitment, onboarding, orientation, and new hire integration.
Advanced proficiency with Microsoft Office (Word, Excel, Teams and PowerPoint)
Criminal Record Check: must not have criminal charges or convictions related to the employment position.
Strong communication, time management, and organizational skills
To apply, please email your resume to Wynne To at [email protected]
Please note that only those candidates who meet the criteria will be contacted.
Job ID
WT174
City
Chilliwack, BC
Remuneration
Recruiter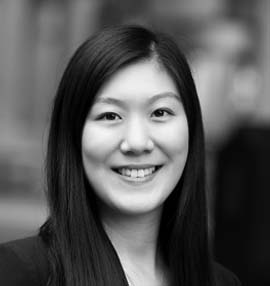 Apply Online
If your qualifications are a match for this position please apply online for immediate consideration. Thank you for your application.
Position:
Human Resources Generalist