IT Services Sales Specialist
IT Services Sales Specialist
Are you a B2B sales professional that seeks an opportunity to be creative to drive sales?
Do you enjoy prospecting and hunting new business while growing opportunities within current accounts?
If you answer an enthusiastic "yes!" then we should talk.
Reporting to the Director of Sales, you will be responsible for achieving established sales targets in Vancouver area.
Your responsibility is to grow and develop new and current customer opportunities. You will be required to maximize total revenue through the sales of value added services. You will market our client's full line of wireless products and solutions. It will be essential to develop and execute appropriate strategies (short & long term) to suit business needs and requirements of potential customers.
This position will be concerned not only with short term sales activity within an account, but also with developing and implementing a longer term strategy to ensure our client is considered the Vendor of choice for future corporate wireless and IT applications.
Key Responsibilities:
Manage a vertical based sales portfolio to gain new clients and prospect new opportunities
Demonstrated ability to penetrate deep and wide within an organization to prospect opportunities to provide services and solutions
Opportunity to articulate value proposition and competitive differentiator to key decision makers.
The opportunity to create and manage the relationships of key strategic accounts.
Proactively participate in the up-selling and raising awareness of various products and services.
Looking for opportunities during the sales cycle with clients to partner with other software, hardware and solutions suppliers.
Building relationships with secondary partner vendors such as Ringcentral, Cisco Meraki, Jamf, Apple, Samsung, UCaaS and other SAS providers.
Critical Qualifications/Competencies:
Demonstrated 3- 5 year's experience in a B2B, enterprise account executive or sales consultant role.
Instinctively comfortable with prospecting for new business through research and networking.
Possess an insatiable desire to sell to the client based on value as opposed to price.
A resilient sales professional who is solutions oriented and who excels in an outbound sales capacity.
Highly customer centric with an ability to gain multiple contacts within an account.
Demonstrated ability to be resourceful in order to uncover opportunities across multiple diverse clients.
Strong ability to partner with cross functional teams in a matrixed environment.
Possess a strong competitive desire to sell and exceed sales targets.
Be a positive, organized and motivated individual.
Possess a valid driver's license
Skilled in PowerPoint and Excel.
Contact David for more information.
Job ID
DL429
City
Vancouver, BC
Remuneration
Recruiter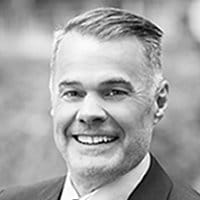 Categories:
Sales
Apply Online
If your qualifications are a match for this position please apply online for immediate consideration. Thank you for your application.
Position Applying For:
IT Services Sales Specialist