Manufacturing QA Manager, North America – Orangeville area
About Our Client:
Our client is a leading manufacturer and distributor in the food and beverage industry.
Position Scope:
The Manufacturing Quality Assurance Manager, North America has full responsibility for hands-on Quality Management with ability to drive change, communicate, teach, and overcome obstacles. This position requires a full understanding of the business and compliance priorities and can function with little to no supervision.
Responsibilities:
Responsible for advancing a Quality culture at plant level through a practical Quality Management System, Communication, Accountability and present Leadership.
Establishing standards of excellence in Quality performance and drives plants to perform against those standards.
Builds partnerships (plants management, quality management, supply chain, maintenance, and continuous improvement) across the business to drive targeted quality performance in each of these areas.
Spends 50-75% of time in facilities vs at Corporate office. Attend facilities in the West and US every 6-8 weeks in first year to build relationships.
Acts as "Go Think See Do Champion" on Quality Issues, leading investigations and ensuring action items are closed.
Called on to assess quality issues at the production level. Identifies and analyzes data to isolate issues, identify solutions and prioritize opportunities for improvement.
Work closely with product development and regulatory team from beginning of new product (packaging) development through to implementation.
Oversees the process of introducing new products and materials into production, including coordination/approval of production trial runs.
Ensures all raw materials introduced into supply chain have agreed-to, communicated specifications. All specs must be communicated (written and visual spec sheets) to all sites accordingly.
Works closely with Operations in the leveraging of CMMS to manager sanitation program.
Acts as SME to plants in the use of Presage Analytics.
Ensures that processing at facilities are delivering against set specifications.
Builds relationships with suppliers, driving improvements across commercialization, cost and process through close collaboration.
Works with Operations support team to drive 'Brilliant at the Basics' in all facilities.
Ongoing assessment of Operators, Management and Quality personnel while attending sites. Drive/Coordinate required training to address performance gaps.
Acts as Quality lead on the commissioning of new equipment.
Required Skills and Knowledge:
Proven experience as a quality assurance manager.
Thorough knowledge of methodologies of quality assurance and standards.
Excellent numerical skills and understanding of data analysis/statistical methods.
Excellent oral and written communication skills.
Great attention to detail and results driven approach.
Excellent organizational and leadership abilities.
Education and Experience:
Bachelor degree in relevant field.
Experience in Quality Management within a manufacturing environment.
5-10 years of relevant industry/subject matter experience.
Experience in food/beverage manufacturing considered an asset.
Application Instructions:
To apply, please send a resume to Jessica Alcock at [email protected]
Summit Search Group is a fair and equitable search firm. We welcome and encourage applications from people with disabilities. Accommodations are available on request for candidates taking part in all aspects of the recruitment and selection process.
Job ID
City
Manufacturing QA Manager, North America – Orangeville area
Remuneration
Recruiter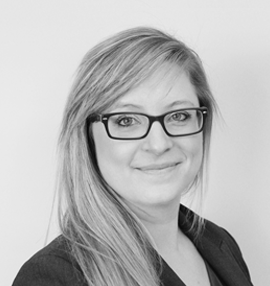 Categories:
Other
Apply Online
If your qualifications are a match for this position please apply online for immediate consideration. Thank you for your application.
Position Applying For:
Manufacturing QA Manager, North America – Orangeville area