Financial Planning and Analysis Manager
Summit Search Group has partnered with a leading, globally recognized manufacturer within the industrial energy and power space. This company has excelled at providing innovative solutions around the globe as it continues to grow with its employees on a clear upward trajectory. Learning and development are always a priority as new and exciting opportunities are always on the go.
The Manager, FP&A position is a keystone role which supports the business in understanding drivers of profitability and sales through analysis, reporting and insights. The learning never stops as this role consistently drives to the root cause of 'WHY' something happened. For this role, it is essential to effectively analyze both internal and external events and to correlate these with KPIs. The Financial analyst will be taking the lead in supporting a culture of evidence-based decision making. The candidate will have extensive experience with ERP systems for the purpose of extracting valuable information, BI platforms to display information, and with interpreting the results. It is important that the candidate be comfortable analyzing data from a variety of angles, drawing insight, and communicating that insight effectively to executive leadership team members.
What you should expect:
Financial Reporting & Analysis
• Ensure that local entity report is reliable and compliant with Corporate Reporting standards.
• Working with Corporate BI manager, champion the development and adaption of new BI tools and reports (Power BI, SQL, Crystal Reports)
• Work with multiple organizational team members to analyze, define, design, build and deliver multi-dimensional reports and data cubes.
• Analyze data identifying risks and opportunities and provide insights and recommendations.
• Identify, digest and communicate relevant data points with insights into business drivers
• Provide user training and support.
• Continually examine how BI business applications are being utilized and recommend and implement improvements.

Product Costing Analysis
• Develop reporting tools for product costing analysis in collaboration with the Finance Group and Operations to reduce operational costs and improve profitability.
• Work with Finance Team to support implementation of costing system in (Microsoft AX).
Sales Forecasting
• Develop reporting tools for sales forecasting (Product, Business Line, Regional Analysis)
• Provide business insight into developing new markets and business line growth opportunities.
• Support FP&A in developing budget and forecasting inputs (Sales Funnel activities).
• Work collaboratively to support the implementation of the CRM system (Microsoft AX).
Competencies, Skills, and Characteristics:
• Strong leadership abilities
• Advanced analytical skills with critical thinking; high attention to details.
• Extensive experience in data mining, report writing, and data management.
• Ability to work independently with limited supervision.
• Ability to communicate and liaise with all levels of management in a complex and rapidly changing environment.
• Strong work ethic with the ability to make decisions, multi-task, and work in a fast-paced environment with competing priorities
What you should bring:
• Bachelor's Degree in business or Economics
• CPA designation preferred.
• Strong background with Financial Planning & Analysis
• 5 years of work experience within reporting and analytics departments
• Certificate in Data Analytics, Big Data, and Predictive Analytics or similar course work would be an asset
• Tech savvy with an excellent working knowledge of Microsoft Office applications, with an advanced knowledge proficiency in Excel
• Working knowledge (Syteline, Power BI, CRM, Microsoft AX, and other ERP systems) would be an asset
• Working knowledge of SAS or other Statistical Packages would be an asset
Application Instructions:
To apply, please send a resume to John Carney at [email protected]
Summit Search Group is a fair and equitable search firm. We welcome and encourage applications from people with disabilities. Accommodations are available on request for candidates taking part in all aspects of the recruitment and selection process.
Job ID
2020-01-09
City
Oakville, ON
Remuneration
Competitive Compensation + Benefits
Recruiter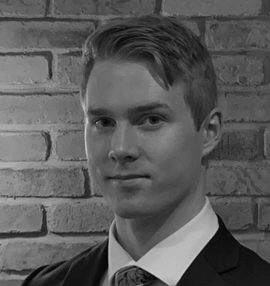 Categories:
Accounting and Finance
Apply Online
If your qualifications are a match for this position please apply online for immediate consideration. Thank you for your application.
Position Applying For:
Financial Planning and Analysis Manager